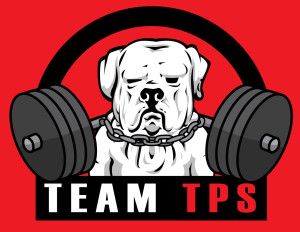 TeamTPS Athlete Update:
I've got a few updates this month from the team.
Ladies first; her is Lodrina Cherne's news:
Spent the end of June in Austin, Texas at a digital forensics conference and was fortunate to also visit the Stark Center at UT Austin on the same trip.
The Stark Center houses a variety of historic materials in physical culture and sports including a museum and library heavy on bodybuilding, weightlifting, and other physical culture topics. I would highly recommend a visit to anyone passing through Austin.

Next in early July, I lifted equipped at the 5 Bar Showdown outside of Atlanta, Georgia and placed third (men and women) scored by Wilks formula.
After a few weeks in Austin I was very satisfied to use the meet as a heavy training day and to total over 1000 + Wilks over 500 with help from Steve Goggins who also coached the first place winner. It was fun to be part of this USAPL/USAW meet that had weightlifting and powerlifting happening simultaneously, also interesting to be competing with the guys for overall placing.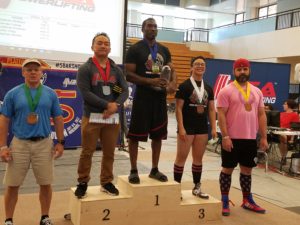 July wrapped up with a trip to Minneapolis, Minnesota to take the Level 2 Reflexive Performance Reset certification from Cal Dietz (University of Minnesota, triphasic training). RPR continues to be foundational in my training as a warmup and in general as a compliment to other bodywork like chiropractic, acupuncture, and massage.
Ask me if you're interested in finding out how it can help you perform better!
Rosty is up next with his best Boston accent:
Hello!
My off season is going well as planned.
New competition preps are yet to come and I am enjoying almost relaxing, with 3 times per week high volume workouts to build some muscles in the places that are lacking.
It has been over a month when I did a low bar squat or sumo deadlift – only SSB squats and conventional deadlifts, only hardcore.
Also, summer is the time to eat lots of fruits and vegetables and spend as much time as possible outside. That's what I am trying to follow and will recommend to you as well.
Don't forget though to get some pump on the beach – bring a kettlebell, do pushups/pullups or at least stretch a bit.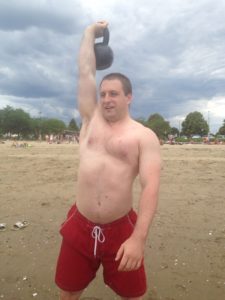 Enjoy your summah!
And a quickie from Victor:
Hey,
First news, I started to gain weight.
In the last 3 weeks I gained 5 pounds.
Few weeks ago, I did my first heavy deadlifts since my last competition 655lbs doubles.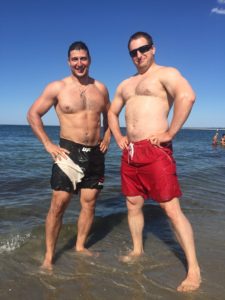 I also did heavy deadlifts from blocks 685lbs x 5 reps.
Other than that I've been doing a lot of accessory work for my upper body.
Thanks,
Victor