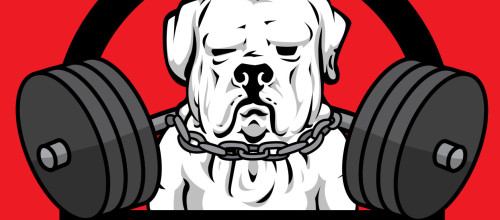 From Lodrina Cherne: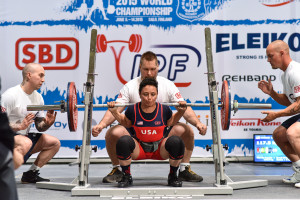 In honor of TeamTPS athlete Nick Cambi's second place at World's Strongest Man Under 105, I want to say congrats and share a story about how Cambi recently tricked me in the best possible way.
Most squat nights I leg press as a secondary movement and one particularly late night asked Cambi if I could work in with him on the leg press. He of course obliged and of course had the machine fully loaded with plates. Not just 45's on the machine, also a barbell loaded lengthwise across the press with 100's.
Fair warning, this is one of those setups that only works for Cambi. He's strong enough to need all those plates, has perfected the balancing act, and presses with a training partner because sometimes you need to spot a heavy leg press – safety first!
After asking what I wanted on the machine, I was estimating four plates per side, and we stripped the machine leaving each side of the loaded barbell with two 100's and change. I was glad to have some company that night because the work felt extra heavy, however I got a great pump and worked my legs like never before.
Four sets later I tapped out and Cambi went on increasingly heavier sets but first told me, "You asked for four plates but when we factor in the hundreds and the barbell holding them, it's more like six plates per side."
Ahhhh!
I've had some surprising PRs in the past training in pounds and competing in kilos. Similarly, my plate math being off that night and training in the right environment forced me to go heavier than I wanted and it was the weight I should have been using all along. Ever since I've been going heavier on the leg press and my squat has responded well.
Kudos again to Nick for being a super strong human and making others stronger along the way, even when it involves some trickery along the way!
TeamTPS Coaches:
Our coaches all have a full competition schedule coming up in 2018, here are some highlights:
Murph and Cody Nadeau: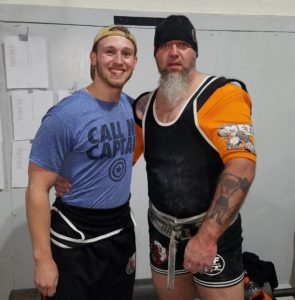 April 7, 22018: 2018 RPS New Hampshire/Vermont State Championships
Sophia Veiras:
March 3, 2018: USAPL Connecticut Spring Classic-Raw
April 21, 2018: Connecticut's Strongest Man/Woman
August 18, 2018: USAPL Northeast Regionals-Single Ply
Matt Buckingham: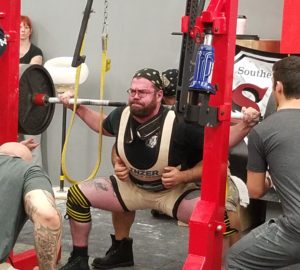 March 24, 2018: RPS New England Revolution
Candace Puopolo: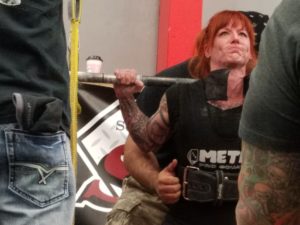 March 24, 2018: RPS New England Revolution
AND
November 11, 2018: 2018 WPO Invitational in Orlando Florida
For those of you who do not know what the WPO is, or was, let me explain.
The WPO was the pinnacle of powerlifting in it's day, but it sadly went away a few years ago.
It was the best of the best competing in a Professional, invite only meet. It was the top of the food chain in strength sports. A spectacle of brute force.
Names like Chuck Vogeophl, Marc Bartley, Matt Kroc, Brian Carroll and many more of the greats in our sport have lifted on this stage.
Now it's back, and they have added a Women's division.
Candace was invited. That's a HUGE deal.
I cannot say how proud I am of her for all of the accomplishments she has made over the years to become one of the strongest women on the world.
TeamTPS will be there to support her.
I can't wait to see her shine.
AND: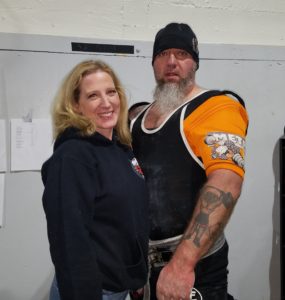 TeamTPS athlete Sabra Mitchell will compete in her first full power multi ply meet with Candace and Matt at the March 24, 2018: RPS New England Revolution.
She is going to crush all of the weights.