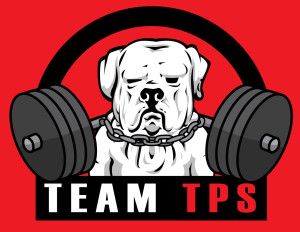 TeamTPS Athlete Updates:
It seems that all of my lifters are busy prepping for stuff.
Here's a quick update from Victor Biryukov:
Last three months was really tough and very busy. All of December and part of January I've been dealing with my back pain, going to the doctors, seeing different chiropractors and I got a few spinal injections.
Finally, I'm starting to feel a little better and my results are improving. I did couple sessions with heavy squats, maximum weight was 670lbs x2 and deadlift 605lbs x3.
I've been seeing a good progress in bench press, I did 440lbs doubles.
Starting this week, I've changed my training plan to do squats, bench press and deadlift every training. We will see how this will help me train for the US Open.
I felt like I needed to change something since I have less and less time before the meet.
-Victor
TeamTPS Coaches:
Our coaches all have a full competition schedule coming up in 2018, here are some highlights:
Murph and Cody Nadeau:
April 7, 22018: 2018 RPS New Hampshire/Vermont State Championships
Sophia Veiras:
https://www.instagram.com/p/BfkEPo-hGqZ/?hl=en&taken-by=soph.squats
March 3, 2018: USAPL Connecticut Spring Classic-Raw
April 21, 2018: Connecticut's Strongest Man/Woman
August 18, 2018: USAPL Northeast Regionals-Single Ply
Matt Buckingham:
March 24, 2018: RPS New England Revolution
Candace Puopolo:
March 24, 2018: RPS New England Revolution
AND
November 11, 2018: 2018 WPO Invitational in Orlando Florida
For those of you who do not know what the WPO is, or was, let me explain.
The WPO was the pinnacle of powerlifting in it's day, but it sadly went away a few years ago.
It was the best of the best competing in a Professional, invite only meet. It was the top of the food chain in strength sports. A spectacle of brute force.
Names like Chuck Vogeophl, Marc Bartley, Matt Kroc, Brian Carroll and many more of the greats in our sport have lifted on this stage.
Now it's back, and they have added a Women's division.
Candace was invited. That's a HUGE deal.
I cannot say how proud I am of her for all of the accomplishments she has made over the years to become one of the strongest women on the world.
TeamTPS will be there to support her.
I can't wait to see her shine.
AND:
TeamTPS athlete Sabra Mitchell will compete in her first full power multi ply meet with Candace and Matt at the March 24, 2018: RPS New England Revolution.
She is going to crush all of the weights.