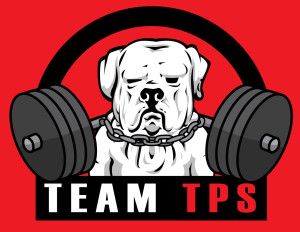 TeamTPS competed last month at the RPS New England Revolution in Sterling, Connecticut and most had an awesome day.
Except me.
I bombed. You can read my Coaching Log about it on Elitefts.com.
Enough about me though.
Let's start with Olivia Kostopolous.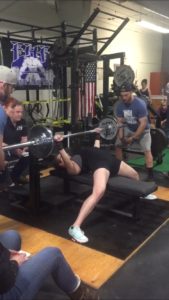 She had a great day going 7 for 9.
Liv hit a 160 squat (10 pound PR), a 125 bench (10 pound PR) and a 250 deadlift (5 pound PR) for a 535 total and a 25 pound PR on her total.
Chery Campos had a huge day!
Cheryl lifted in the Masters 148 division at an actual weight of 143.
She finished with a 240 squat, a 145 Bench Press, and a 325 Deadlift for a 710 pound total.
Cheryl is only 50 pounds away form a Pro total!
Emma Foos got a Pro Total!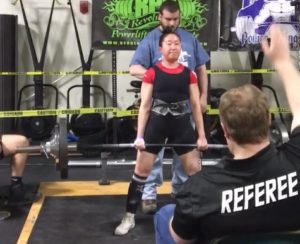 Emma lifted in the 132 Raw class, and finished with a 235 Squat, a 160 Bench Press and a 340 Deadlift for a 735 pound total.
Emma put 55lbs on her total from her last meet, set a new DL state record for NH/VT and achieved a Pro total!
Wes Page also did the meet, but I didn't get details in time for the newsletter.
Hopefully he sends me some for next month.
And thanks to Lodrina Cherne and Jeff Bramhall for coming down to help out.
Enjoy the video!
Hmm…looks like the TPS Method for Powerlifting is churning out some great lifting.
We have had three Pro totals in the last two meets. That is pretty awesome!
For those who do not know, Powerlifting has several ways to rank lifters and most federations use a qualifying total.
The two highest are Elite and Pro, with Pro being the most difficult one to attain.
Stay tuned for more big things from our Team!