Last Sunday we had a big 'ole field trip to Rhode Island.
Coach Matt, Coach Russ and Coach Candace competed at the SPF meet held at Red Island Crossfit.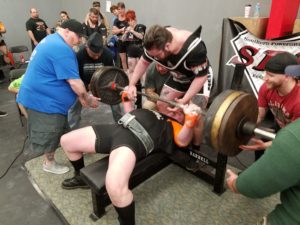 Russ finished with a PR total, going 750 squat, 580 bench and 660 deadlift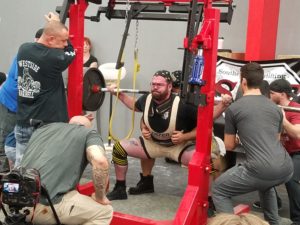 Matt hit a PR total as well, going 700 squat, 375 bench and 630 deadlift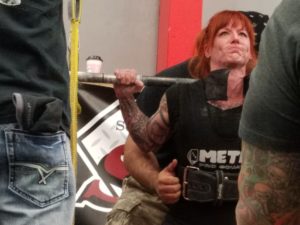 Candace was doing this as a tune up meet and did not push it. She had LOTS more left in her.
She went 330 squat, 210 bench and 375 deadlift, at 132 pounds!
Great job walking the walk coaches.
We just had 3 lifters head to Vegas for the WABDL World Powerlifting Championship.Here is the deal from one of them, Jane Stabile:
TPS Chicks Do Vegas
Three TPS Lifters, Kim Stabile, Sue Priver, and Jane "Baddest Bitch in Cambridge" Stabile, competed at the World Championship of WABDL (World Association of Bench Pressers and Deadlifters) in Las Vegas from November 14-19.
Kim won a silver medal and the Massachusetts state record by easily benching 154, 170, and 181 pounds.
Sue won a gold medal and broke the Massachusetts Deadlift record (which she already held), with lifts of 369, 407, and 418 pounds.
Jane deadlifted in two different classes on different days. The first was 148 lb. Masters 61-69 years old. Her lifts of 325, 336, and 347 pounds got her a gold medal, a world record, and the Outstanding Lifter Award.
Three days later she competed in the 148lb. Open division, winning a gold and a world record with deadlifts of 374 and 402 pounds.
She missed her third lift, 418.
Because of Jane's advanced age, the audience was very enthusiastic. Two strapping young Brazilian gentlemen asked her to bless them before they went on the platform.
The three strong women had a lot of fun but didn't get thrown out of any bars or nightclubs.
Here's a video of Jane pulling 402.