OCR RACE MADNESS!
Javier Escobar does some badass shit.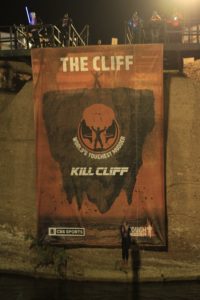 Here are all the details from is last race:
Race Name: Worlds Toughest Mudder held in Henderson,Nevada November 11th-12th
Race Time: Saturday 12PM – Sunday 1:30PM. You're allowed a 1:30 hour grace period to finish your last lap.
Brief Recap:
Everyone knew that we were going to be in for a treat when the race director said "way too many of you hit you're goals last year so this year we're going to make it close to impossible".
Statistically speaking 50% more people were disqualified, 50% less people hit 50-75 miles…and so forth!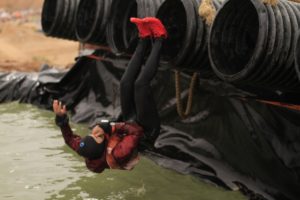 I had a goal to complete 75 miles in the 24 hours but unfortunately only completed 65 in 24:40:45. What happened? It was fucking cold, temps went from 70-45 degrees, lake water temps even colder and 10 mph winds.
I started to suffer from hypothermia at around 8:00 AM or 20 hours of being out on course, only stopping briefly for 2-3 minutes between 5 mile laps to hydrate and eat. Noting this my pit crew brought me back into the tent to switch me into dry clothes, and feed me warm foods and liquids to send my ass back out there for my 13th lap or 65 miles. It was slow crawl to the finish with my feet feeling like someone had taken a hammer to them for several hours.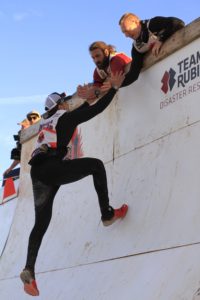 Overall, I placed in the top 5%of participants, 1,699 total and placed 66th. Now time to relax and reflect for 2-3 weeks, and start training again for next year.
I'll hit my goal of 75+ miles next year.
P.S. there was a 40 Foot Cliff jump that opened up at midnight…if you look closely at the picture you can almost see me shitting my pants.