More from Alyssa Frey: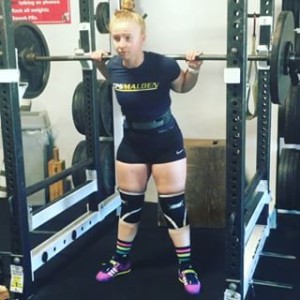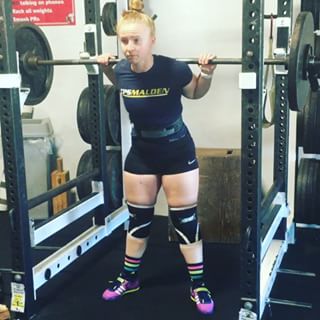 Alyssa keeps competing and keep getting better.
She is lifting Saturday July 9th at the USAPL Liberty Games Powerlifting meet in Albany New York.
Alyssa will be in the 72kg. Open and the Junior Class as well.
She's gonna kill it.

Rose Solomon of our Powerlifting Team, her sister, and her mom Janet who is one of our longest clients at TPS just did the 2016 USCG MWR Duathlon.
Here is how they did in Rose's words:
PREFACE: I did not train for this race. At all. I signed up 2 days before it happened, and was unprepared. It probably would have been different if I actually trained for it. My sister has been doing half marathons, but wanted to try something different. So she signed up for a duathlon. My mom decided to go ahead and sign up for a challenge, and then I got signed up as well because, why not?
Saturday May 28th was the 25th annual US Coast Guard MWR Duathlon held at the Otis Air Force Base in Bourne, MA. The race itself is a 2 mile run, followed by a 12-mile bike run, and then another 2 mile run.
The race start started with a 5:00 am wakeup call, and a long car ride to the base (which I got to sleep through most of). When we arrived, the weather was warm, but not too hot, and windy. Before jumping out of the car to grab our race packets, we noticed that the transition area was filling up with triathletes, or "speed racers" as they came to be known. More and more speed racers showed up, and we quickly realized that there would be very few duathlon/triathlon rookies. Bikes were unloaded and equipment set up, my sister finally decided what shirt to wear after about 20 minutes of debating which one, and we waited until the start.
The race itself was done on a course of loops – which is both good and terrible. Good in the sense that you know what's coming, but also bad in the sense that you know exactly what's coming. The run portion was a 2-mile loop that was fairly flat, but finished uphill. This first run portion of the race was nothing special, there was wind but nothing unbearable and it was very sunny. Not too terrible of conditions to get your legs going. After the run finished, a quick wardrobe change was completed and it was onto the bike.
The bike portion was 2, 6-mile loops that were mostly straight into a strong headwind. This part was MISERABLE despite it being a pretty flat course. After finishing the first loop, you had to go right back into the wind and ride again. I almost quit. After finishing loop 1, I was ready to jump off my bike and walk myself to the finish line. The only thing that kept me going were the Swedish Fish that were in my pocket that I bribed myself along the course with. After a torturous 12 miles were completed, a quick shoe change and it was off to run again.
I'm not sure if you've ever experienced riding your road bike, without padded shorts I might add, and then trying to run right after but this part was an experience. My legs did not want to move. After shuffling for about the first half mile of the last run loop, I was finally able to get a more normal stride going, but it was much slower than usual. My legs were tired from riding straight into the wind, and I was mentally ready to be done. I checked my watch and thought that my unofficial goal of coming in under 1 hour and 30 minutes was gone because of the bike portion, but I realized that if I hustle (#steinshuffle) I could make it just under the wire.
Sure enough, there was the finish line in 1 hour and 28 minutes – good enough for 3rd place in my age group. This race was not fun, and I probably won't do another one. I say that now, but when my sister signs up for another race I'll probably jump in anyway just because.
NHL NEWS
TPS Method Member Melissa Doherty's nephew Jimmy Vesey, and the son of my good friend Jimmy Vesey (formerly of the St. Louis Blues) is setting the hockey world on fire!
Maybe she should get him here for some serious S&C training!
See the links below!
College Hockey News