We had a few AWESOME members compete at the 6th Annual USA Powerlifting Winter Classic at Next Level Fitness in Rhode Island.
TPS was well represented by:
Patria Jiminez

Kyle Power

Rikky Patel

John de Lellis

Eddy Chu
I don't have results for everyone yet, but we do have:
Rikky Patel: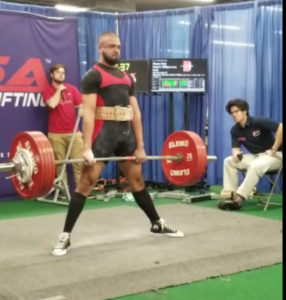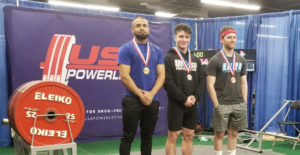 Squat: 434.5 (missed rack command for 451.9) went 1/3
Bench: 314.2 (11lb PR) went 3/3
Deadlift: 518.1 (8lb PR) went 3/3
575kg/1265lb Total (36lb PR on Total)
Took first place in 74kg Men's Open Raw.
Kyle Power: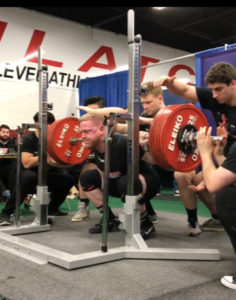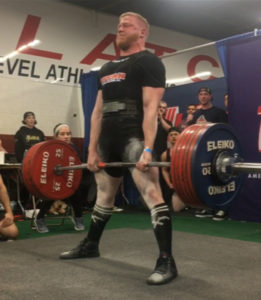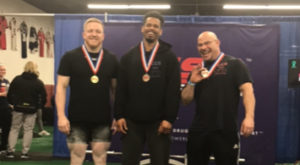 Kyle went 9 for 9 and finished with a 780kg/1719lb total.
617lb squat, 391lb bench and a 711lb deadlift at 91.9kg for a 492 wilks.
He won first place in the 93kg Open division.
Patria Jiminez:
Patria went 6 for 9 and finished with a 248 squat, a 148.8 bench press and a 264.6 deadlift at 50.5 kg. body weight.
John de Lellis:
John did his first meet and went 9 for 9.
He hit finished with a 500 kg total.
Eddy Chu: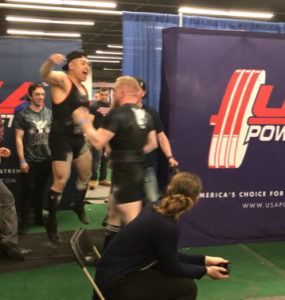 This was Eddy's first meet after he had a heart attack, that is warrior status kids!
He finished with a 202.5 kg. squat, a 145 kg. bench press, a 232.5 kg. deadlift for a 580 kg. total.
He took fourth place in the 93 kg. division.
We can't be more proud of them and all of our members.
Remember, we don't care where or how you compete.
Only that you do compete.