TPS Member Minutes May 2016:
Sue Priver just competed in Women's Powerlifting at the Cincinnati Women's Pro Am at the legendary Sweatt shop.
Here is her report:
I had a great experience competing in Cincinnati at the Women's Powerlifting Pro/Am at the Sweatt Shop on Saturday 4/16. It was organized very well, and everything went smoothly. I went 9 for 9 and PRed all of my lifts and total: Squat 190 (15 lb PR)/Bench 135 (5 lb PR)/Deadlift 390 (13 lb PR/Total 715 (38 lb PR). I received a 2nd place medal for my accomplishments. This was my first meet without a handler, and thanks to Coach Russ's help, I was well prepared and had a terrific plan to follow.
On Sunday, Shane and Laura Sweatt held an amazing clinic. I learned a ton from them as well as the other women participants. I would highly recommend this meet to any women serious about competing at a nationally recognized level. I was proud to represent Team TPS and would love to compete again next year with other TPS women.
Sue Priver
Watch Sue Lift

Jane is a Big Shot: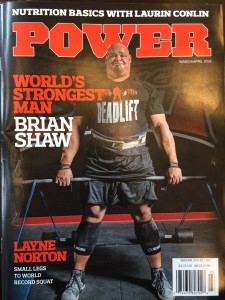 If you open the latest issue of Power magazine, you'll see that Jane "The World's Strongest Granny" Stabile is ranked pretty high on the lists of female powerlifters.
Jane is ranked as 30th overall in the squat, 19th in the deadlift and 30th for the total.
This is regardless of age!
Give her an "attagirl" when you see her.
Speaking of that, Candace is also ranked.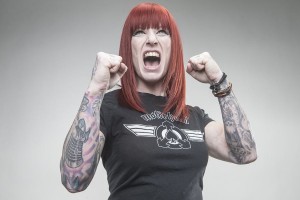 She is 20th in the deadlift.
Give her an "attagirl" too!
Matt and Russ:
Coaches Matt Buckingham and Russ Smith will be competing on May 15th.
Let's wish them luck.