Last month we had a bunch of TPS lifters compete in sunny Florida at the USAPL Raw Nationals!
Kevin Cann brought a team of his athletes and we also had many members lift as well.
Here is how they did:
Jessica Ward:
Completed 7 of 9 attempts with a 375 kg/825 lbs. total
Best squat: 140kg/308 lbs.
Best bench: 75kg/165 lbs.
Best deadlift: 160kg/352 lbs.
34th place in 63kg class; 405 Wilks score
Shannon Chipman: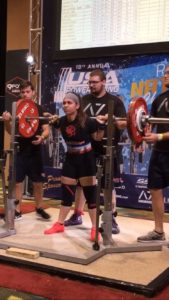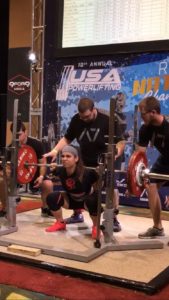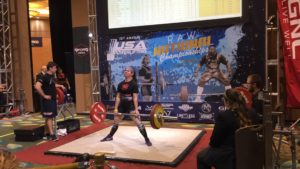 Women's 63kg for Juniors and Open divisions.
Placed 11th in Juniors and 42nd in Open.
She now holds the Massachusetts Raw State Record for 63kg Junior women in deadlift (157.5kg // 346.5 lbs.) and total (365 kg // 803 lbs.)
Best lifts from the meet:
Squat – 137.5 kg/302.5 lbs.
Bench- 70 kg/154 lbs.
Deadlift – 157.5 kg/346.5 lbs.
Nick Santangelo 93 kg division

265kg Squat
170 kg Bench Press
255 kg. Deadlift
29th overall
Dave Rocklage 105 kg division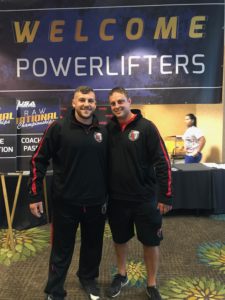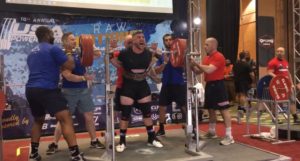 280 kg Squat
140 kg Bench Press
292.5 kg Deadlift
37th overall
Danielle Bond 84+ kg division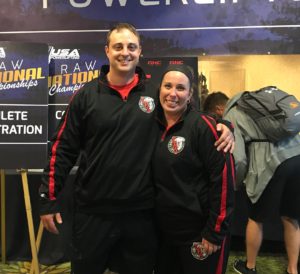 150 kg Squat
85 kg Bench Press
177.5 kg Deadlift
25th overall
Kerry Sachs 52 kg division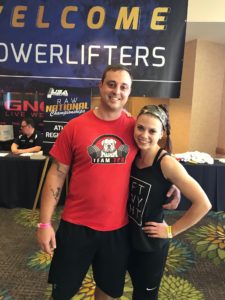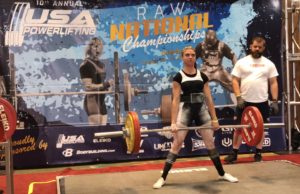 122.5 kg Squat
55 kg Bench Press
155 kg Deadlift
14th overall and she qualified for the Arnold Classic!
Kyle Power 105kg
32nd place
568 Squat
386 Bench Press
633 Deadlift
720kg total
Nikko Ferrara 120kg division
22nd place
584 Squat
325 Bench Press
678 Deadlift
720kg total
Read Kevin's review of the meet here.
More news: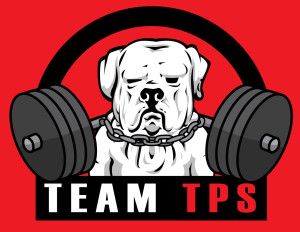 TeamTPS will be lifting at the RPS Winter's Wrath in New Hampshire on December 2nd.
We will have the following lifters competing:
Rose Solomon
Nicole D'Alessandro
Emma Chung
Cheryl Campos
Cody Nadeau
Olivia Kostopoulous
Amira Lauer
Monika Horava
and a surprise lifter too.
We will have a full report for you after the meet.