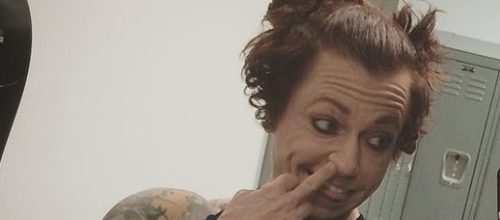 So you've gotten yourself a new IPhone, and now it's time to lurch into that magical realm known as "social media"…..Instagram, Facebook, Twitter, Snapchat, etc.; you know the playing field, and now you need to get on it……but beware!!!
You don't want to be seen as an "Instaslut"!!!
You don't want to be labeled as "thirsty" or attention-seeking, or as a jezebel, harlot, ho, or what have you!!!
So what do you do now?!?!?
You are a respectable LADY!!!
So what pictures can you post?!?!?
Never fear, ladies, I am here……with this month's column…..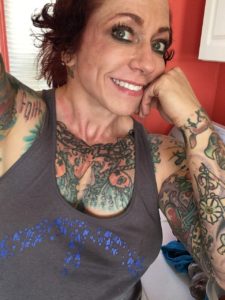 A WOMAN'S GUIDE TO SOCIAL MEDIA POSTING
(Cue drums, horns, and that weird dude running a stick up and down on an old metal washboard)
I've been on social media for years, and I like to think I am somewhat intelligent and observant, and able to wade through myriad social opinions and views on women and their behavior as seen through a cultural/societal lens to give you all an accurate and concise reading of what pictures of yourself (selfies) you can post that will allow you to keep the respect of your peers, family, total strangers, people in comas, and that weird guy in South Dakota that paints his 50 cats with red syrup and calls them Molly.
So here it is……. your foolproof guide to being held in the highest esteem by all.
What is NOT allowed, if you want to be "respected":
Too short shorts, or too short skirts. Too tight shorts/skirts. Shorts that define and showcase the rear end, especially the "crack". Shorts with too-low a rise, exposing midriff. Shorts/skirts showing too much leg, that might arouse or disturb the viewer.
Shorts/skirts with patterns or bright colors drawing the viewer's attention.
Ok, maybe shorts and skirts are not a good idea, ladies. Let's wear leggings.
But not TOO tight of leggings…..and not with mesh in "sexy" places, sexy being defined as anything any viewer might find enticing or upsetting.
Again, no eye-catching leggings, no bright colors, ladies.
Too tiny of sports bra, and too tight of bra, showing too much cleavage, or any combination thereof. And heaven forbid it not be padded, we DEFINITELY cannot see any nipples. So pad that bra well. On second thought, maybe we should cover that bra up with A SHIRT!!!
But not too tight of a shirt, or revealing too much chest or breast, and not too short, none of those newfangled "crop tops".
AND DEFINITELY WATCH YOUR POSES.
You can show your hind end, but only from the side, and don't arch your back too much or try to draw attention to it.
No "peach" pics!
Don't shoot from below, or have it take up too much of the pic, or look too round or sexy….make sure that it remains ladylike and above reproach.
Don't show too much thigh! Don't show too much curvature of breast or hip, don't tilt a hip to accentuate your abs, don't straighten your shoulders which might thrust out your breasts….keep it classy!
Progress pics are ok too ladies, as long as you AREN'T in: a tiny swimsuit (tiny being defined as anything showing any measure of ass cheek, or breast or the god-awful "side boob", or too much lower abs, into the dreaded "no-no zone"), underwear (wtf are you thinking, you harlot?!?!?), a posing suit, even if you wear it on stage to compete.
And don't post TOO many selfies TOO often!!!
Don't be an attention-seeking skeeze!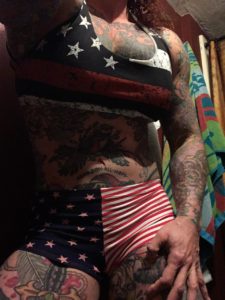 I am not going to tell you how many is too many, JUST DON'T POST TOO MANY!!!
On second thought, ladies, DON'T POST ANY PICTURES OF YOURSELF AT AT ALL.
It's too risky. SOMEONE, SOMEWHERE, is going to be shocked and offended. YOUR BODY IS TOO POTENTIALLY UPSETTING TO OTHERS TO REVEAL.
The opinions of every person in society and all of their bias and prejudice outweigh your ability to decide for yourself what you would like to reveal.
If you want to "get a man" you need to BE A RESPECTABLE LADY.
If you want the respect of other women, you need to COVER UP. Everything you are and everything you do means nothing if you aren't appropriately dressed!!!
SO, ALL OF YOU WOMEN, I IMPLORE YOU, DO RIGHT BY YOURSELF AND YOUR SOCIETY BY BEING A GOOD GIRL!!!
DISCLAIMER:
If you cannot read the sarcasm in the above I would like to register it here.
The politics of how women are attributed "respect" in this society are shallow, prejudiced, and asinine.
Self-respect is an internal mechanism, and if you have your own identity, your own sense of self, and your own respect, you do not need the respect of the fickle, prejudiced, impossible-to-please masses. Most of the trolls and critics are online, you will never meet them, they will never have any impact on your life BESIDES WHAT YOU LET THEM HAVE.
They do not matter.
If you try to play their game you will end up in a dark closet under 15 blankets, binding your breasts and apologizing for having a nice ass.
You cannot win the "internet respect" game, because someone will ALWAYS think your shorts are too short, your top too tight, your body too "sexy".
These beliefs are THEIR PROBLEM, not yours. Don't spend a life being ashamed of yourself because a bunch of bitchy nitwits.
Another statement I often see that I would like to quibble mightily with: that women should watch what they post "to be a better example for young girls".
Ok, I may be going out on a limb here, but I HAVE a daughter, and I would MUCH RATHER her learn to respect herself, follow her own path, have the self-confidence to know who she is and be able to insulate herself from the opinions of close-minded and sometimes sexist/misogynistic peers spouting Victorian-esque social warnings about the downfalls of seeing women semi-clothed.
I want her to forge her OWN identity and see that women are able to exist outside the boxes society wants to lock them in, and be at peace with themselves while doing it, REGARDLESS OF WHAT OTHERS SAY.
To me, that's a better and more far-reaching lesson than "cover yourself, be a lady, and get respect".
Lest some dum-dum say I'm advocating 14-year-olds in tube tops and hot pants, I AM NOT.
I believe that once 18, as a competent adult, my daughter has the right to portray herself in any way she wishes.
If she wants to don a parka mid-summer, great. If she wants to wear a bikini to the beach and post pics on social media, also great.
Bottom line: POST YOUR SELFIES…..AS MANY AS YOU WANT…..IN WHATEVER CLOTHING OR LACK-OF-CLOTHING YOU DESIRE.
Life is too short to internalize the skewed and harmful opinions of others.
And here ends the rant for this month…..stay tuned, cause you know I'll still be bitching next month!! 😀
by Stephanie "The Kraken" Tomlinson