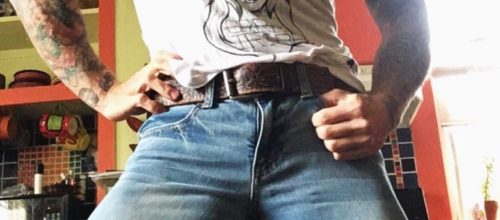 AHOY MATIES!! MATEYS?
WTF.
IDK….
Some kinda pirate greeting…..anyway, this month I am gonna address a frequent question/topic I am asked to advise on, weight/fat loss.
More specifically, the question "what is your diet?" with the intent of the asker to find out how to drop weight and fat to attain some desired stage of leanness.
Usually I get this question from those who do not lift or exercise regularly, and certainly do not and will not ever lift the way that I, or the average powerlifter/bodybuilder, do.  So, I am referring to the average Joe or Jane, who sees "fit folks" on Instagram and wants to turn into the next Arnold Lynn Bailey.
First caveat: THIS SHIT TAKES YEARS.
LITERALLY.  I've been lifting for 16 years, 11 of those that I would call rabidly serious.  Even if you do not want to lift, gain muscle mass, or even condition, EFFECTIVE AND LASTING weight loss alone takes years.  Fad diets DO NOT WORK.
PERIOD.
If it is not a way of life, a "diet" that you eat every day, forever, forget it.
Essentially, what I eat is not generally a diet.
It is a lifestyle.
So don't expect to ask me what I eat to look the way I do and hear me say "3 grapefruit at 4am and 5 chicken breasts served upside down by a monkey named Bob at 6pm".
And NO, guys, there is no "pill" I took to lose weight.
If it was that easy, we would all be lined up at the sports nutrition stores like junkies and like 5 gyms would exist.
Second caveat:
NO MATTER HOW YOU ASK ME, I AM GOING TO TELL YOU IT TAKES A COMBINATION OF WEIGHT LIFTING, CARDIO, AND DIET.
Nope, you are not gonna get some miracle diet that leaves out hard work physically.
The metabolism fires best when you combine all three.  Sure, you can lose weight with just cardio, and look like a skinny-fat noodle, or you can just diet, and get leaner, but to me the true best way to lose weight/fat (again, EFFECTIVELY AND LASTINGLY), is with the lifting/cardio/diet triad.
I am only really discussing the "lifting leg" of the triad here, but trust me, you can't stand up on just this leg.
So what do you do to start shaving off that fat???
MAKE SMALL TO MODERATE CHANGES OVER TIME.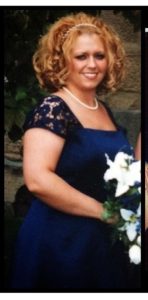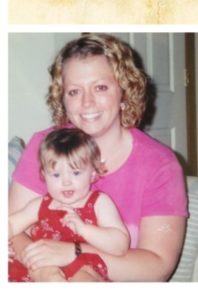 I started out at 200 lbs. at 5'1" when I started this journey, a little baby manatee, eating the average dinner of 4-6 ounces meat, a huge scoop of noodles, 1-2 rolls with butter, minimal veggies, and all that followed by brownies or chips as a "snack" later in the evening.
Lunch was often a burger/sandwich and fries, and again, generous handfuls of cookies, trail mix, chips, crackers, etc.
My diet was much like most people's: barely adequate (to inadequate) protein, WAY too many carbs, and mostly empty ones at that, and WAY too much fat.
So how did I fix it?
Not by going on the "no carb, salad, no dressing, chicken breast only" diet, and not OVERNIGHT.  I picked something to change for the better, AT EACH MEAL.
So I would drop the rolls from dinner.
I dropped the fries from lunch if I already had carbs in a bread.
I started eating more lean meats, less pizza, steaks, etc.
I changed from not paying attention to what kind of meat I was buying, and buying cheap, and instead buying more chicken breast, less chicken thighs.
I bought 90/10 meat, and later 93/7 meat.
I sought out leaner cuts of beef for roasts.  If I went out to eat I got chicken breasts, baked fish, etc.
I cut back on empty carbs, and quit having bread as a side with most meals.
I stopped buying cereal, and instead bought plain oats I would eat with fruit and Splenda.
If I bought cheese, it was 2%, and later, fat free.
I started eating more vegetables, which helped keep my food VOLUME the same, even as I was cutting out excess carbs.
After I would lose a few pounds and plateau, I would clean it up a bit more.
That pile of noodles became 2/3 cup rice.
The burgers disappeared, and I would eat lean beef patties with roasted sweet potato instead.
Scrambled whole eggs became scrambled egg whites.
You get the picture, this ain't rocket neurosurgery, guys.
Now a bunch of people will say "omg I can't just start eating like a fitness model with no 'treats'".
Sure you can…..one, I made all these changes gradually over years, not overnight, and two, I still eat sweets and junk, just WAY LESS.
Did I and do I still binge on sweets at times?
YOU BETCHA.
I am by no means perfect.  I can eat a half pan of brownies in one sitting, a whole jar of Biscoff at once.
 MY POINT?
I DO THAT DUMB SHIT AND STILL LOOK HOW I LOOK, MOSTLY BECAUSE MY REGULAR DIET STAYS CLEAN.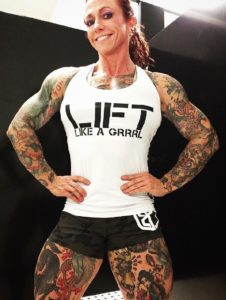 Cutting out sweets and junk food is important, but more importantly is a cleaner eating lifestyle, which will allow occasional binges without changing your weight/body fat for the worse.
When I DO actually "diet" (or as you often hear people say instead "cut"), THEN I start closely counting macros and gradually shaving back calories.
YOU CANNOT GO FROM EATING 3000 CALORIES A DAY TO 1000 OVERNIGHT AND EXPECT GOOD AND LASTING RESULTS. 
One, your body will revolt and you'll be starving, leaving you prone to binges and failure.
You need to make gradual and sustainable changes.
Like NOBODY who isn't two foot tall is eating 1000 calories a day regularly, so why the fuck would you do that?!?!?
I usually drop 100-200 calories a day for a few weeks, then adjust downward again (men, depending on height and weight, might drop more).
Two, your metabolism needs to be running to aid in weight loss.
A huge drop like that will shut down that metabolism and when that happens the body catabolizes muscle and holds onto fat because it thinks it is literally starving, AND IT IS.
This is the point when talking to people that I realize they have "checked out".  They invariably will say "I have to do all that?" like I am asking them to haul a dead ox across gravel barefoot for 200 miles.  Everyone wants to hear there is something quick and easy that will cause a miracle change; that they don't have to work for what they want.
The thing is, what I just advised IS easy. 
It is way easier to make small adjustments over time, and hold to them, than to drink 5 cups grapefruit juice with pureed vegetables a day for life, or to cut out all carbs into infinity, or to only eat gluten-free on Tuesdays after 3:00 pm while balancing a dead duck on your forehead, so on and so forth.
Just stop eating like an asshole; asshole, and realize……
THERE ARE NO QUICK FIXES HERE.
You MUST make small/moderate and SUSTAINABLE changes over time to achieve success.  If you do this, your body won't even realize it is dieting.  You may miss some foods, but if you do things slow and intelligently, you will have lifetime success, the "diet" becomes a way of life, and you will be much healthier overall.
Your body is like a car……eating endless empty carbs, fat, and junk is like putting sugar in the gas tank.
Treat your body like a Maserati, not a busted-ass Pinto and you will find success.
by: Stephanie Tomlinson
©2017 totalperformancesports.com