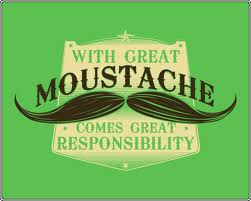 I think it is time for Russ to get his own t.v. show.
Seriously, he is writing, filming, producing and starring in all of these video interviews and he is getting good.
He's kind of like Dick Cavett with a moustache.

This month Russ is bringing us a two part interview with two of our members, Ana and Mike.
Both of them are dedicated Spartan racers and have had some success.
Be sure to take a minute or ten and watch theses to see what it takes to train for and compete in a Spartan race.
Part 1
Part 2