In the News-read about Total Performance Sports's appearances in your favorite media outlets like Men's Fitness and Muscle and Fitness.
The In the News page will feature some of the interviews and features that TPS and its members have garnered over the years.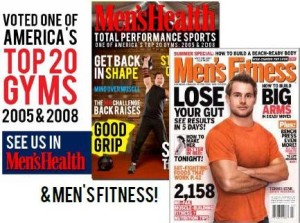 Best Gym's In America TPS Picked by MH!
Best Gyms in America TPS Picked Again!
November 2013:
Great article on EliteFTS.com here.
May 2013:
It is finally out! The May 2013 issue of Muscle and Fitness has a HUGE article written by me (Murph) with a full training plan on how to get STRONG.
It was also shot right here on location at TPS. Grab one now.
April 2013
Here is an older article I forgot to post on how to warm up properly.
March 2013
It's a little busy this month. The big article in Muscle and Fitness should be coming out soon and we got some huge news.

First off, Murph (me) was voted "Best Training Series" for the 44 and Broken article series following my return to powerlifting competition after a long layoff by the readers of EliteFTS.com.
Read the series here.
New articles up on EliteFTS.com-read them here:
TPS was also just named "Best of 2013" by Women's Health Magazine. This is in the current issue (March) and we are psyched about this. We are featured in men's magazines all the time (no that kind) but are rarely mentioned in women's magazines. Women are a huge part of TPS And it's about time that they and the gym they train at are recognized. The women of TPS train HARD and are just as dedicated as the men. I can't be happier about this one.
October 2012:
We've been pretty busy this month. Check out Murph's article series on EliteFTS.com on his comeback training for the first powerlifting meet since 2006.
He's also writing for Prosource.net too, read the first article here.
This video is AWESOME!
September 2012
How to set up a Strongman Program
May 2012:
TPS in the New Muscle and Fitness: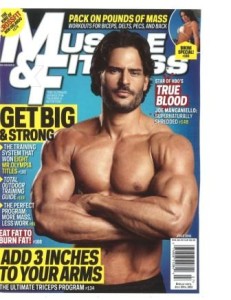 Murph (me) has a new article in the current issue of Muscle and Fitness with Bruce Lee on the cover. A lot of research went into it, so much so that I personally made MAJOR changes to my own nutrition plan. I suggest that you read it. I'll also keep you posted if the new plan has success.
TPS featured in the July 2011 issue of Muscle and Fitness. To read all about it, grab the issue.
Lauren "Dr. Chest" Cohen in the media.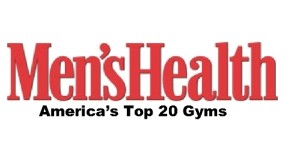 Training Secrets from America's Best Gyms
Workout harder, faster, longer.
Small Changes, bigger muscles.
Men's Fitness Magazine
Works Forever Workout by Steve DiLello
Rookie Mistakes by Steve DiLello
Death Grip by C.J. Murphy
Squat Tips by Steve DiLello
Illegal Exercises by C.J. Murphy
Belts and Wraps by C.J. Murphy
25 Rep Rule by C.J. Murphy
Basketball Skill Training by Greg Robins and Jamie Smith
March Madness Training: The Box-Out, Rebound Body by Greg Robins and Jamie Smith and Jamie
Rookie Training Mistakes by Steve DiLello

25 Reps (10/2011)

Link to a really old article in MF

Build Explosive Strength Workout 1
Build Explosive Strength Workout 2
Build Explosive Strength Workout 3
Boston Globe Links:
More of TPS's Bridal Boot Camp
TPS's Lauren Cohen in the Globe