I'll be quick this month.
First, an update on the massage room.
We hoped to have it built out by now, but after the roof got replaced, we still have a few leaks, so they have to be fixed before we hang the sheetrock.
I hope to have the room done soon and that you all take advantage of Jen's awesome massage servies.
Second, how's your training going?
Can we help?
I'm not trying to sell you anything, but if you want to take advantage of any of our coaching services, learn about RPR and how to do it, or one of our programming options for fitness, Weightlifting or Powerlifting, that is awesome, just ask.
When I ask how your training is going, we want to know.
Is there anything we can help you out with quickly?
Do you need a spot, or a liftoff on the bench?
Need to know how to set up bands or chains or the Back Attack or another piece of equipment?
We are not like other gyms.
We are here to help and if we can we will.
I had a conversation the other day with a member and they were a little frustrated and confused because they didn't know how to do something in their program, but didn't want to be a pain in the butt and ask.
I told them we were happy to help. They countered with the fact that they were not used to that because their old gym didn't give two shits about them.
Well, we do.
Ask.
Last week I was in the main gym and one of our members was having a little issue with their bench press and I offered about 5 minutes of help.
I think I may have surprised them because I wasn't trying to sell them anything.
A few minutes of help and a cue or two seemed to clear up the issue.
TPS has a TEAM of highly experienced coaches and we are always happy to help.
So, if you need a spot, a liftoff, have a question that we can answer, just ask.
We want you to succeed.
Thanks,
Vinceri vel Mori
Murph
and
TeamTPS
" The one thing I want to leave my children is an honorable name." "It is hard to fail, but it is worse never to have tried to succeed."
Theodore Roosevelt
Give this a look: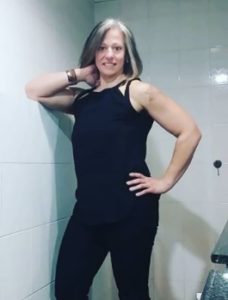 TeamTPS athlete Cheryl Campo has a pretty good blog.
In it she chronicles her powerlifting and weight loss journey.
Read it, you'll like it.
NEW FEATURE: Athlete of the Month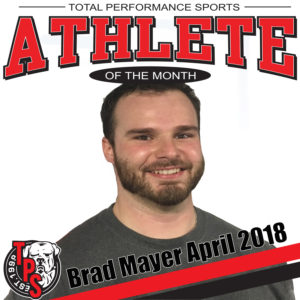 When I first started TPS we used to feature one Athlete every month.
For some reason, it went by the wayside.
But, we decided to bring back the Athlete of the Month!
April will be our first month doing this and we will highlight one person each month.
To be featured, all you have to do is be your best. You do not have to be a competitive lifter, or the strongest person in the gym.
We will be looking at those who show up consistently, give 100% effort, make improvements steadily and have a great attitude.
With that in mind, Brad Mayer of TPS 531 Training Group is our first Athlete of the Month in the new "Bring Back".
(Does that even make sense?)
Brad has been training in the 531 Group for about eight months and he is a Physical Education teacher and a Football coach.
Brad has been getting stronger on his four main lifts (Squat, Bench Press, Overhead Press and Deadlift) consistently over his time with the group under the coaching of Matt and Russ.
More importantly than his strength going up, the coaches report that his work ethic, attitude, consistency and preparation for the training has improved dramatically.
His technique in the lifts has also improved substantially.
Congratulations on this achievement Brad. We are proud of you.
Besides getting a cool graphic with their picture on it, winners get a $10 credit in account good for whatever we sell.
New Articles: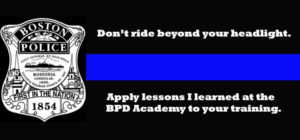 Don't Ride Beyond Your Headlight
Programming 101 Part 2: Setting Up Your Assistance Lifts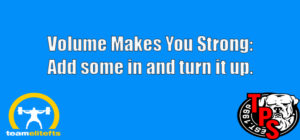 From the Archives:
Murphwatchers: I'm leaving this nutrition article here in case you didn't read it. You really should.
Tension Makes the Weights Go Round
Explanation of Volume and Intensity Waves
Fixing Squat Problems-Female Quad Dominance
Andrey Malanichev is Coming Back to TPS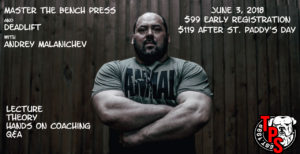 On Sunday, June 3, 2018 at 12:00 p.m., Andrey Malanichev is coming back to TPS to teach you how to Master the Bench Press and Deadlift.
The last time Andrey was here we sold out and I fully expect this one to sell out too!
If you don't know who he is, Google him.
Short version: Andrey is one of the STRONGEST people on the planet.
He is also a really nice guy.
In the Master the Bench Press and Deadlift seminar, Andrey will have:
Lecture
Theory of the lifts
How to design a program
Hands on coaching with each attendee
Q&A
The price is a bargain at $119.
It's also a chance to train with a legend.
ISSA CEU's will apply as well for those needing Continuing Education Credits.
Space is limited so be sure to register.
Broads with Quads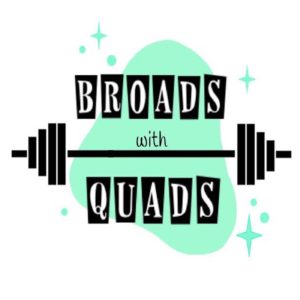 The TPS Method for Powerlifting Team has developed an entertaining and humorous Podcast detailing their experiences in the sport.
Their humble admissions of being amateur lifters in a sport where there seems to be an ever increasing amount of "experts" is indeed refreshing.
Of course, (without being asked!) they also do a stellar job of promoting Total Performance Sports, the gym's coaches and the gym's group programs by way of revealing their stories of injuries, fears, and the struggle of booty shorts in commercial gyms.
Look up Broads with Quads on the iTunes now!
The Kraken Files: YOU CANNOT BUILD GREAT GLUTES WITH SQUATS ALONE.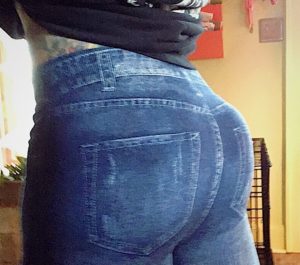 Steph drops some ass bombs this month with an oratory on building a huge arse.
She sent some arse pics to prove she knows what she is talking about too.
I am pretty sure I have complained about this "lifting legend" at some point in the past (since I have complained about every subject under the sun at some time in my surly existence), but I decided now was the time to pause, take a deep breath, and get in a nice full rant on……
YOU CANNOT BUILD GREAT GLUTES WITH SQUATS ALONE.
I think everyone knows I have big issues with the whole "peach gang" mafia and their weird obsession with stating that ALL girls who squat have glutes, and to get glutes you MUST squat…..and my main issue has to do with this repeated dogma that somehow if one just squats, she (or he, not being sexist here) will get that perfect bubble ass he/she can then post on Instagram and #peachbooty tag it as proof they are in some elite club of worthy arses.
Here's a tip:
LIKE 99% OF YOU CANNOT DEVELOP GREAT GLUTES WITH SQUATS ALONE.
TPSMPL: Spots Open Now-Guys and Girls!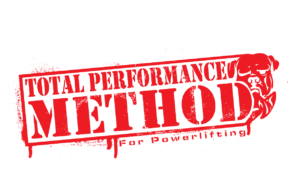 The TPS Method for Powerlifting is for you if:
You need a coach
You want to compete
You want to train with a team of awesome people with similar goals
You are not making enough progress on your own
Need to make improvements on your technique
Are stalled in your current lifts
Are not recovering
Hired an Instagram coach
Want the most experienced Powerlifting coaches around?
We have them.
We have a few spots open right now. If you are interested in smashing more weight with better form and getting a bigger total, email Murph now.
TeamTPS Athlete Updates: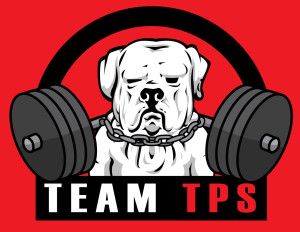 We've got a few lifters competing at the 2018 RPS New Hampshire & Vermont State Championships.
They training cycle they went through for this meet may have been the most difficult one so far and it looks like it worked perfectly based on what we saw in the gym.
And, I (Murph) will be back at this one too in the Old Man Bench Only division. No records will be broke, but just getting back on the platform is a win for me.
I'll give you updates after the meet.
AND:
On March 24th and 25th, we had Coach Candace Puopolo, Coach Matt Buckingham and Sabra Mitchell compete at the RPS New England Revolution meet. I don't have results for this for you as this was written right before the meet, but I will when we get back!
They all will be competing multi-ply, for those who don't know what that is, I'll explain.
Powerlifting has three basic divisions:
Raw
Single Ply
Multi Ply
Raw is where the lifter wears no extra supportive equipment other than a belt.
Single Ply is when a lifter uses Squat and Deadlift suits and a Bench Press shirt. The equipment must be only one layer of material.
Multi Ply is where a lifter can wear unlimited "plys" of material.
The supportive equipment is very misunderstood.
People think that the shirts and suits make you lift more weight, and they do, but lifting in gear is highly technical and you must have a very high level of strength to use the suits and shirts.
Lifting in gear is a game of millimeters, and if you are off by one, it's all over.
NOTE: We love and support everyone who competes Raw or Equipped!
I'll get you a full meet report once we get back.
Strongman Saturdays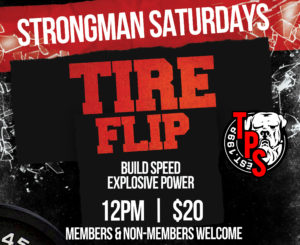 The next TPS Strongman Saturday is April 14th at noon and we are coaching the Tire Flip.
Tire Flipping is:
One of the most common events in Strongman
Highly transferable to sports
Build explosive strength
Rapidly improves conditioning
Really fun
Not just for Strongmen/Women
Technical
Let my team of Professional strength coaches teach you the proper technique so that you can reap all of the benefit and avoid the risk of injury.
All welcome, beginner to veteran competitor.
Nonmembers welcome too!
Come and learn from the Pro's.
TPS has been coaching Strongman for 19 years. Use our experience to get better at your sport.
You do not need to be a member to attend.
Bring a friend with you if they train elsewhere, we love new people!
Beginners are always welcome too!
No experience is necessary.
Drop in and learn, have fun and get stronger.
Please Arrive at least 15 minutes early to allow for registration.
Training Day: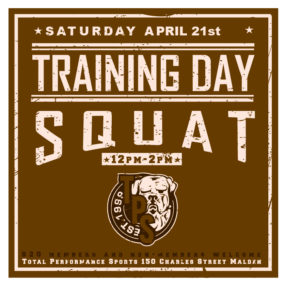 The next TPS Training Day is April 21, 2018 and we are coaching the Squat.
What can I say about the Squat that I haven't said before?
The Squat is the foundation of training and you need to do it.
Attending this Training Day will teach you:
Advanced Rooting Techniques
Advanced Bracing Techniques
Where to hold the bar
How to select the proper stance for YOUR body
How to keep your knees from caving in
How to use your back to lift more
How to fix any issues unique to you
How to Squat more
And much more
Training Day is for BEGINNERS to ADVANCED lifters as well as those who compete or wish to compete. No experience is necessary.
If you use gear, bring it with you. We will teach you how to maximize its use.
Training day is the best $20.00 you can spend on a Saturday afternoon if you are serious about your training.
And, don't forget about the Training Day/Strongman Saturday 5 Pack. You can get 5 visits for either service for only $80.00.
That's 1 FREE!
You do not need to be a member to attend.
Beginners to advanced lifters are all welcome.
Please Arrive at least 15 minutes early to allow for registration.