August?
Already?
Really?
Didn't it seem like Summer lasted forever when you were a kid?
Well, don't let Summer get away from you. Get to the beach.
Murph Beach.
It's open.
Use it.
Grab a lawn chair, a cooler and some sunblock and go outside and get JACKED.
We think we have the plate storage situation worked out to prevent the junkie maggots form stealing them. And yes, we are pretty sure we know who did it and even are getting their pictures.
Catching them is a different story.
Anyway, if you want to go to the beach, it's easy.
Stop at the Front Desk, give them your driver's license and we will give you the key to the weight storage.
When you're done, just lock them all up and bring the key back.
Make sure you tag us if you post any Murph Beach training footage/pics.
Murph Beach is also a location on the Instagrams and Facebooks. Use it!
Lot's more to read below.
Please read, share and act on the information here.
Now let's vamo a la playa.
(That's all I remember from high school Spanish).
Vinceri vel Mori
Murph
and
TeamTPS
"A soft, easy life is not worth living, if it impairs the fibre of brain and heart and muscle. We must dare to be great; and we must realize that greatness is the fruit of toil and sacrifice and high courage… For us is the life of action, of strenuous performance of duty; let us live in the harness, striving mightily; let us rather run the risk of wearing out than rusting out."
Theodore Roosevelt
New Articles:
Articles from Kevin Cann:
Should You Accelerate Lighter Weights?
Understanding Supercompensation
Analyzing the Squats from IPF Worlds
New Articles from Murph:


Is Your Training Stuck in a Rut?
Top 10 Pieces of EliteFTS Strength Equipment
The Kraken Files: Goal Based Training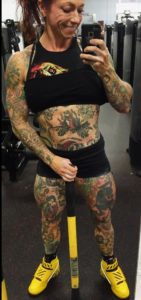 Steph is blowing shit up again this month.
The funny thing is that besides the fact that this is a really good article, Kevin and I discussed many of the same topics recently and agree 100% much of this.
We were discussing a semi famous Internet coach who bashes lots of people and claims that lifters can only do the classic lifts while saying further that variations and accommodating resistance do not work. He is simply showing is ignorance but people believe this bullshit.
Anyway, here is Stephs' brilliant rant:
GOAL BASED TRAINING
Too often online I see people making reference to the absurdity of using certain equipment (omg, how dare anyone call themselves an athlete and use a Smith machine, or post leg press vids…..resistance bands for deadlifts?!
How silly!
TeamTPS Athlete Update: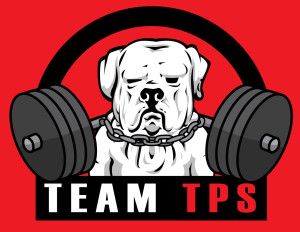 I've got a few updates this month from the team.
Check out what they are up to on the TEAM page
TPS Advanced Membership:
This is EXPLODING!
Why?
It works, and it is very affordable.
Do you train at TPS but get your programming elsewhere?
We've got something for you.
For less than you are paying now you can get your programming, access to our constantly evolving video library, access to our private Facebook page (where you can upload videos and get instant coaching, ask questions and more), sign in for open gym hours with our coaches to get HANDS ON FEEDBACK, and much more.
OR:
Do you need a program?
We've got that covered and more!
You can read all the details on our Membership page. http://totalperformancesports.com/rates-membership/rates-membership/
Interested?
Shoot me an email now!
Did you register Yet?
Chris Duffin is coming in September!


There are a few spots left!
You will learn a shitload.
Read all the details and register here.
Strongman Saturdays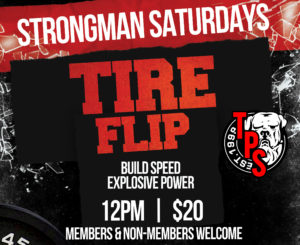 The next TPS Strongman Saturday is September 9, 2017 at 12:00 noon and we are killing the Tire Flip.
Tire flipping is wicked cool and wicked fun.
Learn to do it the right way and not tear a bicep off!
I can write about all the cool stuff there is about flipping tires, but I don't think I have to.
Just look at it.
It's awesome.
Come and learn from the Pro's.
TPS has been coaching Strongman for 18 years. Use our experience to get better at your sport.
You do not need to be a member to attend.
Bring a friend with you if they train elsewhere, we love new people!
Beginners are always welcome too!
No experience is necessary.
Drop in and learn, have fun and get stronger.
You can register for the next Strongman Saturday here
or at the Front Desk the day of.
Please Arrive at least 15 minutes early to allow for registration.
Member Minutes:
The Member Minutes section is the place to let us tell the world about how AWESOME TPS members are. I can't do this unless you tell me about your accomplishments. When TPS first started, I knew EVERY member and I knew what was going on. We have GROWN and, sadly, I don't know every member. The interweb can fix this. Shoot me an email and let me know about your latest event, whether it is an upcoming event or something you have completed—5K's, triathlons, powerlifting, or anything sports-related. We want to let the world know. Now, on to this month's accomplishments:
Danielle Bond just killed it!
On July 22nd, former TPS coach, and current Team TPS lifter, Danielle Bond competed in her first USAPL meet.
Check out the Member Minutes Page to see how she did.
Training Day: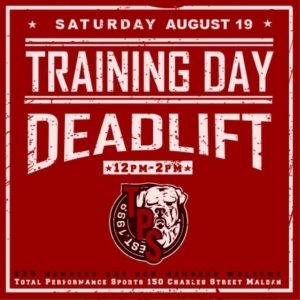 The next TPS Training Day is Saturday August 19 at noon and we are CRUSHING the Deadlift!
Everyone loves the deadlift right?
If you don't, you should. It is a true strength and mass builder.
The deadlift is one of my all-time favorites! My team has been coached by some of the best names in the industry. Let us show you what we have learned from the strongest and best coaches and from training thousands of clients and athletes over the years.
Attending this Training Day will show you how to:
Improve grip instantly
Lock your back in to lift more weight today
Use your abs to brace your body
Get in the perfect position for you to pull the most weight safely and efficiently
Whether Sumo or Conventional is right for you
Where to put your hips
Advanced rooting techniques
And much more
Training Day is for BEGINNERS to ADVANCED lifters as well as those who compete or wish to compete. If you use gear, bring it with you. We will teach you how to maximize its use.
Training day is the best $20.00 you can spend on a Saturday afternoon if you are serious about your training.
You do not need to be a member to attend. Beginners to advanced lifters are all welcome.
Register online here
Please Arrive at least 15 minutes early to allow for registration.