The holiday season is in full swing and I'd like to wish each and every one of you a Merry Christmas and Happy Holidays.
I am not going to write about all of the usual holiday season stuff people do, including me at this time of year, because since our move to this location things have changed.
I don't need to.
You see, we are back to our true roots.
We are a strength gym, and not the commercial gym we had to be to survive a few years ago in the massive location.
As this is a strength gym, I know that your fitness and your training are a priority to you.
It doesn't matter if you are a powerlifter, a strongman/woman, an Olympic Weightlifter, or one of our training clients. If you weren't serious and training was not a priority, you would train elsewhere.
But, I will include a small tidbit of advice I wrote a while back on how to keep your eating in check at this time of year.
And I'd like to say thanks to all of you for your business.
Why?
Well, January will be the start of TPS's 19th year in business.
We wouldn't be here without you.
Thanks,
Vinceri vel Mori
Murph
and
TeamTPS
"Unless a man is master of his soul, all other kinds of mastery amount to little."
Theodore Roosevelt
New Articles:
Articles from Kevin Cann:
Malanichev at TPS: What the Russian Way Has Taught Me
Scientific Principles of Strength Training
New Articles from Murph: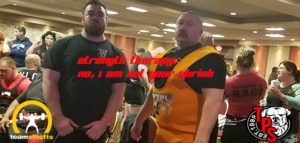 Strength Therapy: with video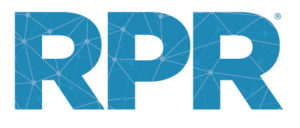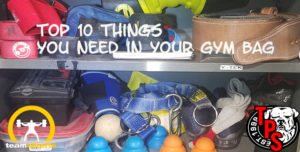 Top 10 Things You Need In Your Gym Bag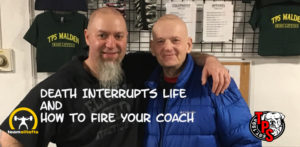 Death Interrupts Life And How to Fire Your Coach
From the Archives:
Things to Do For Your Meet-Here's a List
They're Called Wrist Wraps-How to Wrap Your Wrists Properly for Bigger Lifts
The Kraken Files: So, What is Your Diet Part Duex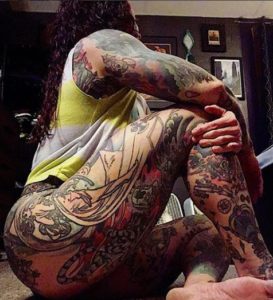 Steph follows up her outstanding article on nutrition here in Part Deux:
So, a few months ago I started a two part column on my diet, then went ADD spaz and digressed to do a column on some other rant about who-knows-what, and left y'all hanging on the promised more specific discussion on what, and how, I eat.
You have all been waiting with bated breath, I know, on the edge of your seats, wanting to know what a midget powerhouse like me consumes for every meal (and NO, it's not poop).
Top Secret Project:
Our Top Secret Project is getting closer to launch.
I've mentioned this a few times, and no, I'm not spilling the beans on what it is.
I just wanted to let you know that it is almost done!
Stay tuned to our site and FB page for an announcement in the near future and get in on the ground floor.
Toys for Tots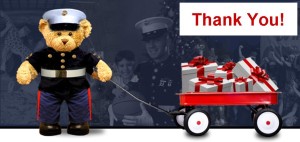 As you may know, TPS has been a Toys for Tots dropoff center for the past 18 years.
I try to write something of value to entice you into donating a gift each year, but a few years ago, I think I said what I wanted to, so I'll share it again now:
The Christmas season is pretty awesome. It is my favorite time of year, with the exception of whiskey time.
I am fortunate enough to be able to get presents for my son at Christmas.
There are many, right in your neighborhood who can't do that.
Imagine for a minute that you are a child with wide eyes and great hopes that Santa will bring you what you wanted for Christmas.
Now imagine that your parents got laid off or are barely able to put food on the table and they have a choice of keeping a roof over your head and feeding you or buying presents.
Christmas comes, and you get nothing. Not because you were not good, or because you didn't deserve it. It's because not everyone is as fortunate as me (or possibly you). Some families just can't do it.
Imagine being the kid who wakes up on Christmas morning to nothing or almost nothing under the tree.
Imagine being the parent of that child.
We live in the greatest country in the world and it is important that we give back some of what we have to those in need and who is more deserving of our giving than innocent children at Christmas?
This thought struck me many years ago and I decided to do what small part that I could to stop it.
TPS has been a Toys for Tots drop off center for longer than we have been TPS!
We started doing this when we were still a part of Rich Angelo's Karate Academy.
That is well over 20 years ago.
Each year we ask our members to step up and help too. Each year our members go above and beyond and even though times are pretty tough now, we are asking you again.
Please give whatever small or large gift that you can this year. We have drop off boxes that will be stationed in the front lobby.
Toys for Tots accepts NEW, unwrapped toys or gift cards for boys and girls. Every little bit counts. If you can't afford a great toy, maybe you can afford a $10.00 gift card to a store.
We would also like to take a moment and thank the U.S. Marine Corps for all of the hard work they do at Christmas to make it awesome for needy kids.
Thanks in advance to all of our members for helping out.
This was written about 4 years ago and I just don't feel the need to re-write it.
Please go to the store and buy a new toy or a gift card and drop it in the TOYS FOR TOTS box in the lobby.
There is a child in your neighborhood who will get nothing unless you do.
TPS and the USMC thank you in advance.
Bostons's Strongcast: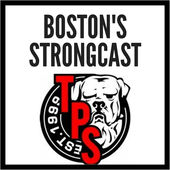 TPS Director of Strength and Conditioning, Kevin Cann and TPS member, Alyssa Frey are putting out a kickass podcast filled with tons of awesome content.
Give it a listen while you are driving, training or at work.
It's available on our website and on iTunes.
We'd really appreciate it if you can give us a 5 Star rating on the iTunes too.
Barbend.com
Our friends at barbend.com just put up a good article on Kinesio tape.
While I am not a huge fan of using stuff like this, a lot of you use it.
I'm a bigger fan of figuring out why you need it and fixing it, but sometimes, you've got to get through your training.
This article gives you some solid information on its use and applications.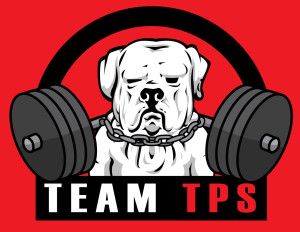 Strongman Saturdays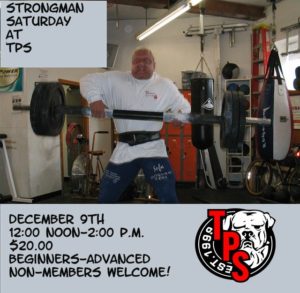 The next TPS Strongman Saturday is December 9,2017 at 12:00 noon and we are crushing the Axle Clean and Press
The Axle Clean and Press is one of the most common events in Strongman competitions so you should know it.
The Axle is thicker than a regular barbell and that makes it hard to grip-your forearms and hands get stronger just by using it.
The Axle does not have rotating sleeves like a barbell and that makes it harder and more awkward to lift.  This makes you stronger!
Even if you don't compete in Strongman, adding it in will make you stronger!
There are many more cool things about this event and the only way to find out is to be here for the next TPS Strongman Saturday.
Learn from the Pro's.
All welcome, beginner to veteran competitor.
Non members welcome too!
Come and learn from the Pro's.
TPS has been coaching Strongman for 18 years. Use our experience to get better at your sport.
You do not need to be a member to attend.
Bring a friend with you if they train elsewhere, we love new people!
Beginners are always welcome too!
No experience is necessary.
Drop in and learn, have fun and get stronger.
Please Arrive at least 15 minutes early to allow for registration.
Member Minutes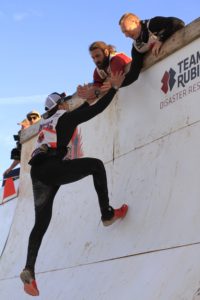 Javier Escobar, resident OCR badass is up to some antics.
Training Day: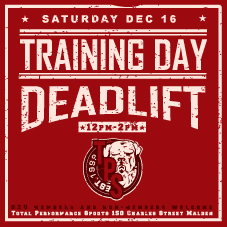 The next TPS Training Day is Saturday December 16th, at noon and we are coaching the Deadlift.
Learn to deadlift correctly!
I've seen some great deadlifts and some spine crushing ones.
Don't be that guy, or girl.
Attending this Training Day will teach you:
Advanced rooting techniques
How to brace properly
How to make your arms long
How to set YOUR optimal hip height (hint: most people set their hips too low)
How to improve your grip instantly
Join us for Training Day whether you pull Sumo or Conventional.
We'll make your deadlift better!
Training Day is for BEGINNERS to ADVANCED lifters as well as those who compete or wish to compete. No experience is necessary.
If you use gear, bring it with you. We will teach you how to maximize its use.
Training day is the best $20.00 you can spend on a Saturday afternoon if you are serious about your training.
You do not need to be a member to attend.
Beginners to advanced lifters are all welcome.
Please Arrive at least 15 minutes early to allow for registration.