Well, this month I'm not going to have a lot of time to write too much.
You see, I've been BUSY.
You may recall I used to write about being jammed all day a lot and not having time to get things done.
Well, I still am busy, but in a much better way.
Before, I was always putting out fires and playing catch up.
A lot of this had to do with our software and other factors.
Now, we have switched to MINDBODY for running the gym and (live and learn) we should have done it sooner because it actually works and I don't have to waste time putting out fires.
I also have the best team that TPS has ever had in place.
When you have a team of dedicated and motivated people that give 100% everyday things happen.
Great things.
We are working behind the scenes on a few new products and services that we hope will blow you away.
We've got a new membership coming very soon and a top-secret project that is under construction.
These require a ton of work, but it's not catch-up work. It's awesome work that is rewarding.
Read on below for more details on the new membership that is coming soon and stay tuned here for more announcements over the coming months on the top-secret project.
Oh, and surround yourself with great people.
It makes a difference.
Murph
and
TeamTPS
"Keep your eyes on the stars, and your feet on the ground."
Theodore Roosevelt

New Articles:

Give these a read.
Articles from Kevin Cann:
Why Millennials Should All Have to Powerlilft
A Biomechanical Analysis of the Deadlift
New Articles from Murph:


How do I warm up? Get it right and SFW!
Don't Chase the Brace Part 2-Deadlift, Bench Press, Overhead Press
The Science Behind the Bench Press
The Sumo Deadlift: You're Doing it Wrong
Things To Do For Your Meet-Here's a List
The Kraken Files: The Disparaging Peacock Syndrome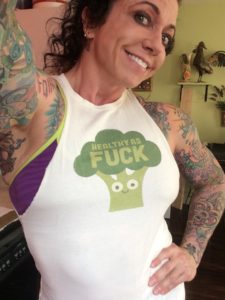 Steph is at it again.
Enter the world of girls with mullets and tattoos.
Seriously, this is a good article.
READ IT HERE
You're Gonna Love This
Our all new Advanced Membership is going live very soon.
What is it you ask?
Well, it's a step above the Basic membership, but right in between getting Personal Training or Online Coaching.
It's really affordable.
It's Awesome.
You can read all the details on our Membership page.
TeamTPS Athlete Update: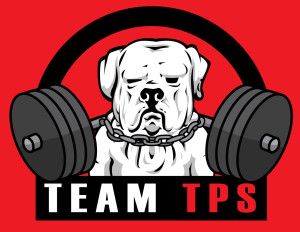 Lots going on over at the TeamTPS athlete page.
Updates from Rosty
Awesome advice from Lodrina
And a sweet interview with Carlos.
Did you register Yet?

Chris Duffin is coming.
You will learn a shitload.
Read all the details and register here.
Strongman Saturdays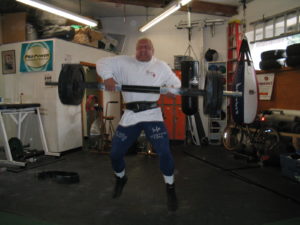 The next TPS Strongman Saturday, February 11th at noon and we are smashing the Axle Clean and Press.
It's thick
It's stiff
It's wicked hard
I'm talking about the Axle.
Let us teach you what you need to know about handling this beast of a barbell.
Come and learn from the Pro's.
TPS has been coaching Strongman for 18 years. Use our experience to get better at your sport.
You do not need to be a member to attend.
Bring a friend with you if they train elsewhere, we love new people!
Beginners are always welcome to! No experience is necessary.
Drop in and learn, have fun and get stronger.
or at the Front Desk the day of.
Training Day: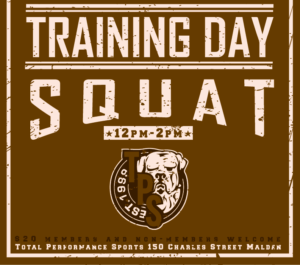 The next TPS Training Day is Saturday February 18th at noon and it is time to Squat!
Squatting is the single most effective exercise in the world.
Period.
Squatting gets a bad rap from doctors, the media and a bunch of 123 pound, 14 year old Instagram gurus with flat brimmed hats cocked to the side.
Pay them no mind. The human body was designed to squat.
Squats are safe effective and awesome when done right.
Join us at Training Day and let my team of professional Strength Coaches teach you how to:
Learn to Squat Properly
Protect your spine by using your abs
Keep your knees form caving in
Root like an Oak tree
Prevent hip impingement
Lock in your upper back to prevent you from falling forward
Keep the weight where it needs to be at each point in the lift
Be more awesome
Squatting is very technical but we will teach you to be better at it!
Learn the tips and tricks we teach our clients and athletes.
Training Day is for BEGINNERS to ADVANCED lifters as well as those who compete or wish to compete.
If you use gear, bring it with you. We will teach you how to maximize its use.
Training day is the best $20.00 you can spend on a Saturday afternoon if you are serious about your training.
You do not need to be a member to attend.
Beginners to advanced lifters are all welcome.
Media Assault
Keep an eye on Muscle and Fitness.
I just did a huge two part series on getting JACKED and STRONG.
It should be out next month.
Buy it.
Do it.