Nope.
I am not writing any New Year, New You stuff this year for January.
Not gonna do it.
I am going to be pretty quick and not take up too much of your time.
This year I am saying thank you.
You see, TPS turns 18 in 2017.
18 years in business in 4 locations.
We've had some challenges too.
But.
We're still here.
In today's climate, small businesses drop like flys, and there were a few points where we thought we'd be stuck to the flypaper.
Well, I've said it before, you can't beat a guy who won't quit.
TPS is still here and we will be for a long time.
So, with that in mind, thank you to all of our clients, to my team (who is the best one we've ever had by the way), to all of our readers of this newsletter and to anyone who has come through the doors over the years.
You are all the reason for us still being around.
A little over a year ago, I wasn't sure if we would still be here as we could not find a new building to move into, but the new location is great. Our team is great. Our members are great.
Just walk in the gym any night and you will see some of the hardest working and dedicated people all doing their thing with no nonsense.
All buff, no fluff.
That's what we've been cultivating for 18 years.
I hope that my son will be running things even better in 18 years.
Have a great New Year everyone.
I am looking forward to even greater things for TPS and all of you in 2017,
Murph
and
TeamTPS
"We must dare to be great; and we must realize that greatness is the fruit of toil and sacrifice and high courage."
Theodore Roosevelt
Toys for Tots: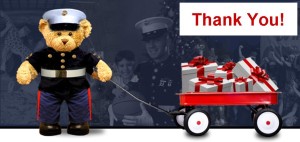 Another thanks to everyone that participated in the annual Toys for Tots drive.
We filled a TRUCK with toys!
Thanks!
The Kraken Files: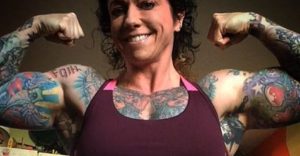 Steph is back with some internet gold: The Eight Things They Never Told You About When You Started Powerlifting
New Articles
Articles from Kevin Cann:
Biomechanical Analysis of the Squat: How bar position affects the movement
When and why to use accommodating resistance to get stronger
Articles from Murph:
The Worst Exercise EVER
Top 5 Exercises for Your Girder
Don't Chase the Brace Part 1: The Squat
Don't' Chase the Brace Part 2: Bench and Deadlift NEEDS LINK
TeamTPS Athlete Update: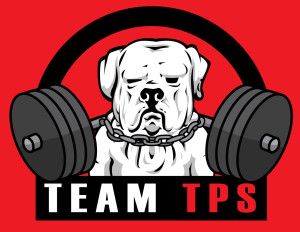 See what's up with our team of lifters this month here.
NEEDS LINKS
Two Exciting Seminars Coming: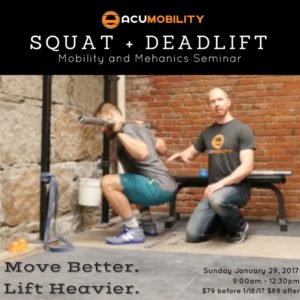 Up first is the Acumobility Squat and Deadlift Mobility and Mechanics Seminar.
Do not miss this.
The last time we had one people didn't know whether to shit or wind their wristwatch they were so blown away at the content provided by Dr. Brad Cox and the Acumobility team.
Join us on Sunday January 29, 2017 at the crack of 9:00 am for this truly groundbreaking seminar.
Dr. Cox and his team will get you squatting and deadlifting better than before by teaching you their techniques:
Assess:
Identify underlying muscular restrictions and pattern problems affecting squat and deadlift mechanics including:
Foot, hip and bracing mechanics
Underlying range of motion impedances
Stability Failures
Fascial Restricitons
Correct:
Learn how to correct these imbalances using our innovative 5 point corrective strategy
Trigger point release
Active mobilization
Dynamic stability
Breathing techniques
Fascial tensioning
Unify:
Learn how to reintegrate your new mobility through cueing and fascial tensioning drills to enhance power production
We will have 4 ISSA CEU's for this as well if you are a coach who needs them.
Cost is only $79 if you register before midnight January 18th, and it goes to $89 after that.
We are limiting attendance for this so don't wait to register!
See all the details on both here
Strongman Saturdays
The next TPS Strongman Saturday, at noon and we are shouldering and squatting Atlas Stones.
Sure you might know how to lift them or maybe you don't.
Did you know that shouldering and squatting stones is fun and effective too!
I love adding in Atlas Stone Squats to programs.
It's something new.
It builds the squat and the deadlift.
It's fun.
Shouldering is another tool to add to your training toolbox.
Shouldering works well for high boxes and can be used as part of a conditioning circuit too.
Get off the bike and the elliptical and have some fun with your training.
Come and learn from the Pro's.
TPS has been coaching Strongman for 18 years. Use our experience to get better at your sport.
You do not need to be a member to attend.
Bring a friend with you if they train elsewhere, we love new people!
Beginners are always welcome to!
No experience is necessary.
Drop in and learn, have fun and get stronger.
or at the Front Desk the day of.
Member Minutes:
We've got a few great stories from our members this month.
One set an all time World Record in the Squat and one did a 24 hour Tough Mudder.
Training Day: Learn to Deadlift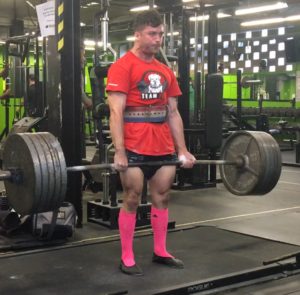 The next TPS Training Day is Saturday January 21st at noon and it is time to Deadlift!
Learn to deadlift correctly!
I've seen some great deadlifts and some spine crushing ones.
Don't be that guy, or girl.
Attending this Training Day will teach you:
Advanced rooting techniques




How to brace properly


How to make your arms long
How to set YOUR optimal hip height (hint: most people set their hips too low)
How to improve your grip instantly
Join us for Training Day whether you pull Sumo or Conventional.
We'll make your deadlift better!
Training Day is for BEGINNERS to ADVANCED lifters as well as those who compete or wish to compete.
If you use gear, bring it with you. We will teach you how to maximize its use.
Training day is the best $20.00 you can spend on a Saturday afternoon if you are serious about your training.
You do not need to be a member to attend. Beginners to advanced lifters are all welcome.
Media Assault
Onnit Academy Article:
Want to build ginormous arms like the Wolverine?
Better read the article then.