So, January was about 15 weeks long, and February FLEW by in 3 days.
Or so it seemed. Spring will be here soon and that means we are making stuff better.
We've got a long list of improvements we are making to the gym and I am dying to tell you about some of them. So here goes.
First up, we are getting to work on the all new and all awesome massage room.
You may not know, but TPS offers massage services by the best massage therapist I have ever used, Jen Noyer. You know Jen, she teaches Yoga and Pilates here and is also our Business Manager.
We are getting the new room built out as quick as we can and hope to have it operational within the month.
It will be nice and quiet too, unlike using the heavy bag room.
We also will be relabeling the weights on the Atlas Stones so that you know how much you are lifting. This is a pretty big job to get done and we also hope to have this done by the end of the month.
Once the weather breaks, we will get Murph Beach 2 open.
Murph Beach was open last year but no one seemed to use it much. We have a deadlift platform and power rack outside for you to use in the nice weather on the Anthony's side of the building.
Murph Beach 2 is on the other side of the building and will have an Atlas Stone platform on it and the Conan's Wheel/Viking Press/Car Deadlift apparatus set up.
This will be done once the threat of snow is gone for the season.
We've got more in the works too.
That's all for now though.
Please get outside and train when the snow is gone.
We did this for many years at all of our old locations and it was AWESOME.
We are would love to see our members outside smashing weights on the new outdoor stations.
Grab some suntan lotion and hit Murph Beach.
Thanks,
Vinceri vel Mori
Murph
and
TeamTPS
"Politeness [is] a sign of dignity, not subservience."
Theodore Roosevelt
New Swag:
It's the best time of year, St. Paddy's Day and that means two things are here for a short time.
1. The Shamrock Shake: possibly the most delicious thing ever.
2. TPS St. Paddy's Day swag: These are new designs every year and we don't repeat them.
This year we've fixed the age old problem of zip up hoodies, or pullovers too.
We got both!
We have men and ladies cut green, and black t-shirts coming in as well as green zip up hoodies and murdered out black pullovers.
These sell out every year.
Don't miss out.
New Articles:
Programming 101: How to Design a Program
7 Things I've Learned as a Coach
TeamTPS at World's Strongest Man 105: Video Interview
From the Archives:
Murphwatchers: I'm leaving this nutrition article here in case you didn't read it. You really should.
3 Ideas on Making Assistance Work Less Boring and Stupid
TPS News and My Top 5 Exercises That Carry Over to Everything
Part 2: Top 5 Exercises That Carry Over to Everything-OR Exercises to Make You More Like Harry Selkow
Andrey Malanichev is Coming Back to TPS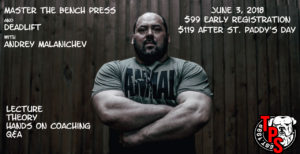 On Sunday, June 3, 2018 at 12:00 p.m., Andrey Malanichev is coming back to TPS to teach you how to Master the Bench Press and Deadlift.
The last time Andrey was here we sold out and I fully expect this one to sell out too!
If you don't know who he is, Google him.
Short version: Andrey is one of the STRONGEST people on the planet.
He is also a really nice guy.
In the Master the Bench Press and Deadlift seminar, Andrey will have:
Lecture
Theory of the lifts
How to design a program
Hands on coaching with each attendee
Q&A
We have set up an Early Registration price of $99.00.
To get this rate, you must register before St. Paddy's Day, March 17th.
After that the price goes to $119.
Either way, it's a bargain to get a chance to train with a legend.
ISSA CEU's will apply as well for those needing Continuing Education Credits.
Space is limited so be sure to register.
Cough Up Some Dough!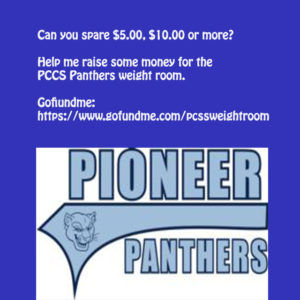 Please help us raise some desperately needed funding for the Pioneer Charter School of Science.
I am working with the AD to raise money for a 100% donation funded weight room for the students.
TPS is donating Turph and a Glute Ham bench as well as some $$.
If you can spare even $5 it will go a long way.
The Kraken Files: But……why do you want to be SO big??!?!?!?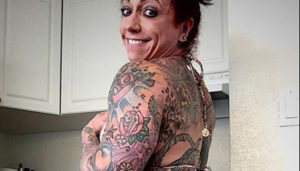 Steph is one of my FAVORITE people.
Why?
Because you know where you stand with her. She is authentic.
So are her columns.
Here is her latest installment:
When people ask me about lifting weights, bodybuilding, and powerlifting, they seem pretty ok with the idea that I lift…..but invariably, without fail, a certain percentage of people who stop me on the street to ask if I'm a "bodybuilder" (or a female wrestler, idk man) will ask me this:
But……why do you want to be SO big??!?!?!?
New Interview Up with Murph
Boston Voyager just did an interview with me.
Team TPS Updates: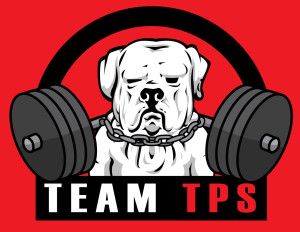 See what is going on with Boston's Strongest Team Here
Member Minutes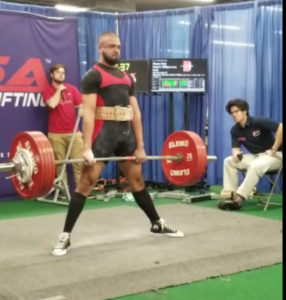 The kids just lifted all of the weights at a USAPL meet.
Strongman Saturdays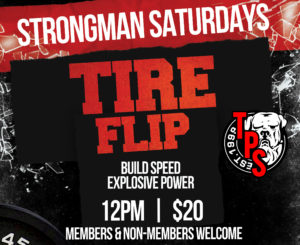 The next TPS Strongman Saturday is April 14th at noon and we are coaching the Tire Flip.
Tire Flipping is:
One of the most common events in Strongman
Highly transferable to sports
Build explosive strength
Rapidly improves conditioning
Really fun
Not just for Strongmen/Women
Technical
Let my team of Professional strength coaches teach you the proper technique so that you can reap all of the benefit and avoid the risk of injury.
All welcome, beginner to veteran competitor.
Nonmembers welcome too!
Come and learn from the Pro's.
TPS has been coaching Strongman for 19 years. Use our experience to get better at your sport.
You do not need to be a member to attend.
Bring a friend with you if they train elsewhere, we love new people!
Beginners are always welcome too!
No experience is necessary.
Drop in and learn, have fun and get stronger.
Please Arrive at least 15 minutes early to allow for registration.
Training Day: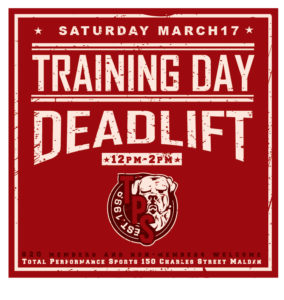 Join us on St. Paddy's Day, March 17th at noon for Deadlift Training Day.
As usual, I will not be here because I'll be busy embarrassing my son by wearing my shamrock suit to the Dropkick Murphy's show, but the rest of the crew will be here!
Let them show you what they have learned from the strongest and best coaches and from training thousands of clients and athletes over the years.
Attending this Training Day will show you how to:
Improve grip instantly
Lock your back in to lift more weight today
Use your abs to brace your body
Get in the perfect position for you to pull the most weight safely and efficiently
And much more
Training Day is for BEGINNERS to ADVANCED lifters as well as those who compete or wish to compete. No experience is necessary.
If you use gear, bring it with you. We will teach you how to maximize its use.
Training day is the best $20.00 you can spend on a Saturday afternoon if you are serious about your training.
And, don't forget about the Training Day/Strongman Saturday 5 Pack. You can get 5 visits for either service for only $80.00.
That's 1 FREE!
You do not need to be a member to attend.
Beginners to advanced lifters are all welcome.
Please Arrive at least 15 minutes early to allow for registration.