I've got a few announcements this month, some sad, some glad.
First off, the sad; TPS is not hosting a Strongman contest this year.
After discussion and debate, it is with much sadness that I am letting you know, we will not be running a huge event this year as we have for the past 17 years.
We've got a few BIG projects in the works and running an event of this size is just not something we can do this year.
However, I have talked to Eric at Titan and he is doing one.
Eric is running the 2017 Clash of the Titans.
All the info for the event is here.
I'd like to thank all of the volunteers, athletes, sponsors and my team for doing such a great job over the years.
BUT:
We are doing a small event on July 29th.
I'll give you more details a little later in the newsletter.
AND:
On May 20th, we will be at the Idle Hands Taproom right around the corner for a demo. We will have a few of our athletes displaying their strength while I drink beer and try not to make a fool of myself on the microphone.
Join us at Idle Hands on the 20th for food, beer and strength.
AND:
I talked to my contractor and we hope to have the fill in by the concrete so Murph Beach can officially open soon!
Read the rest of the newsletter for more details on stuff and some great articles too.
Murph
and
TeamTPS
"The best executive is one who has sense enough to pick good people to do what he wants done, and self-restraint enough to keep from meddling with them while they do it."
Teddy Roosevelt
TPS and Idle Hands Tap Room: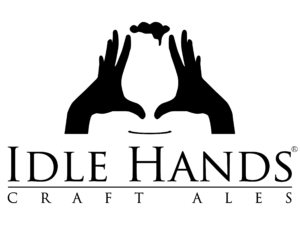 We love beer and you probably do too.
It's cold.
It's tasty.
That's two reasons enough for us to partner up with Idle Hands (right next door) to do some cool events.
TPS is going to be at Idle Hands on May 20th for a Strength Exhibition.
We hope you will too.
Join us at Idle Hands on Commercial Street in Malden, right next to Kappy's Liquors at 1:00 pm.
and have a few locally brewed beers and watch our strong ladies, and a few men lift heavy stuff.
Beer and lifting are always a good idea right?
AND:
On July 29th, we will be hosting the Malden's Strongest contest to benefit the Malden Housing Families charity, at Idle Hands.
It's like a mini Strongman contest.
Two events, then beer.
Events will be the:
Axle Clean and Press for maximum reps in 60 seconds
Axle Deadlift for maximum reps in 60 seconds
This event will be limited to 40 athletes in two weight classes each:
Lightweight:
Women-under 150
Men-under 230
Heavyweight
Women-151+
Men-231+
Weights:
Women-under 150: 100 axle press/225 deadlift
Men-under 230: 225 axle press/ 365 deadlift
Heavyweight
Women-151+: 120 axle press/275 deadlift
Men-231+: 275 axle press/455 deadlift
The entry fee is $40.00 per athlete. The fee is to cover the cost of t-shirts and trophies, AND the rest will go to the Housing Families, plus any funds we raise the day of the show.
Trophies will be awarded for the top 3 in each class.
I'll be looking for sponsors too.
If you own a business and are interested shoot me an email. We need prizes to give away, raffle items to raise money for the charity and a check is always nice. Any funds collected from sponsors will offset costs and the rest will be donated 100% to the charity.
I'll have an entry form up within the week.
Please join us and sign up to compete!
New Articles:
Articles from Kevin Cann:
Constructing a Yearly Training Plan
Why Your Technique Should Be a Priority
Why Your Lats Are Hurting Your Squat
New Articles from Murph:


VIDEO LOG: Bench Press Fix: How to Teach Leg Drive in 5 Seconds or Less
The Kraken Files: A WOMAN'S GUIDE TO SOCIAL MEDIA POSTING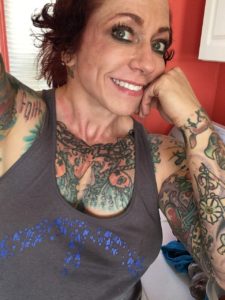 The Queen of Bad Lighting Selfies has some tips for all of the ladies this month:
So you've gotten yourself a new IPhone, and now it's time to lurch into that magical realm known as "social media"…..Instagram, Facebook, Twitter, Snapchat, etc.; you know the playing field, and now you need to get on it……but beware!!!
You don't want to be seen as an "Instaslut"!!!
You don't want to be labeled as "thirsty" or attention-seeking, or as a jezebel, harlot, ho, or what have you!!!
TPS Advanced Membership:
We've got a bunch of people loving this already.
Do you train at TPS but get your programming elsewhere?
We've got something for you.
For less than you are paying now you can get your programming, access to our constantly evolving video library, access to our private Facebook page (where you can upload videos and get instant coaching, ask questions and more), sign in for open gym hours with our coaches to get HANDS ON FEEDBACK, and much more.
OR:
Do you need a program?
We've got that covered and more!
You can read all the details on our Membership page.
Interested?
Shoot me an email now!
TeamTPS Athlete Update: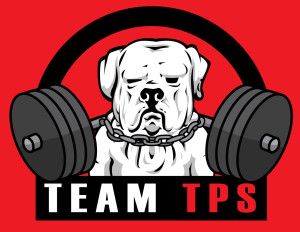 Here's a few quick updates on the team:
TPS Coach Candace Puopolo walks the walk.
She competed on April 23rd in Cincinnati at the SPF Women's Pro Am and put up a huge total.
Candace finished the day with a:
385 Squat
240 Bench Press
420 Deadlift
1030 total at 132 pounds!
Lots more to read here

Did you register Yet?
Chris Duffin is coming.
You will learn a shitload.
Read all the details and register here.
Strongman Saturdays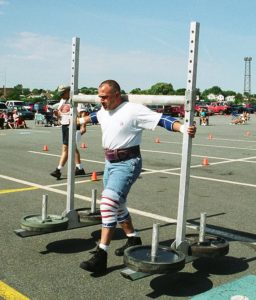 The next TPS Strongman Saturday is May 13th at noon and we are loading up the Super Yoke.
The Super Yoke is a standard event in Strongman and it is not without its' own specific techniques.
Training with the Super Yoke will:
Build a rock solid mid-section (I refuse to say core)
Bulletproof your ankles
Strengthen your hips
Make your knees virtually injury proof
Toughen you up
Build character
The Yoke is not just for Strongman.
It is one of my favorite exercises to put in athletes training and for "regular" people too for all of the reasons listed above.
Come and learn from the Pro's.
TPS has been coaching Strongman for 18 years. Use our experience to get better at your sport.
You do not need to be a member to attend.
Bring a friend with you if they train elsewhere, we love new people!
Beginners are always welcome too!
No experience is necessary.
Drop in and learn, have fun and get stronger.
or at the Front Desk the day of.
Please Arrive at least 15 minutes early to allow for registration.
Member Minutes:
The Member Minutes section is the place to let us tell the world about how AWESOME TPS members are. I can't do this unless you tell me about your accomplishments. When TPS first started, I knew EVERY member and I knew what was going on. We have GROWN and, sadly, I don't know every member. The interweb can fix this. Shoot me an email and let me know about your latest event, whether it is an upcoming event or something you have completed—5K's, triathlons, powerlifting, or anything sports-related. We want to let the world know. Now, on to this month's accomplishments:
Business professional, TPS Method ass-kicker and supreme hockey mom, Alyssa Hills let me know that her daughter Ava and her team just won their state tournament and got an invite to nationals in Detroit.
That's a HUGE deal.
Congratulations Ava.
Much more below about our awesome members
Training Day: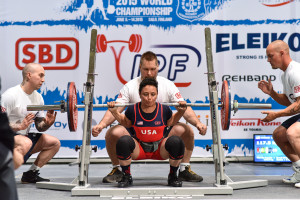 There is no Training Day in May as we will be at the Idle Hands Tap Room doing fun stuff, but,
the next TPS Training Day is Saturday June 17th at noon and it is time to Squat!
Squatting is the single most effective exercise in the world.
Period.
Squatting gets a bad rap from doctors, the media and a bunch of 123 pound, 14-year-old Instagram gurus with flat brimmed hats cocked to the side.
Pay them no mind. The human body was designed to squat.
Squats are safe effective and awesome when done right.
Join us at Training Day and let my team of professional Strength Coaches teach you how to:
Learn to Squat Properly
Determine how wide your feet should be
Determine where YOUR hands should be
Not get trolled by QSG
Protect your spine by using your abs
Keep your knees from caving in
Root like an Oak tree
Prevent hip impingement
Lock in your upper back to prevent you from falling forward
Keep the weight where it needs to be at each point in the lift
Be more awesome
Squatting is very technical but we will teach you to be better at it! Learn the tips and tricks we teach our clients and athletes.
Training Day is for BEGINNERS to ADVANCED lifters as well as those who compete or wish to compete. If you use gear, bring it with you. We will teach you how to maximize its use.
Training day is the best $20.00 you can spend on a Saturday afternoon if you are serious about your training.
You do not need to be a member to attend. Beginners to advanced lifters are all welcome.
Please Arrive at least 15 minutes early to allow for registration.