TPS has been a resource for the best training information from the beginning, as you may know.
This month will prove that if we haven't already.
We have two seminars this month:
and
You can read all the details on them in this newsletter.
I've been talking about our new, top secret project that is in the works for a few months, and it is getting closer to launch.
We've been diligently working behind the scenes getting it done, and it is only a few months away.
We hope to launch it around the New Year, but we have had a few delays in the development.
The delays have to do with us making unforeseen changes and additions to make it perfect.
While nothing will ever be perfect, we have identified areas that we could improve before we launch to take it from good to great.
I can't tell you what it is, but I can tell you there is nothing like it right now.
I can also tell you that we are putting a ton of work into it so that you all will love it.
I hope you do. As we get closer, we will be making announcements to get you interested!
I'd also like to share a comment I got from an attendee at the last Training Day.
"I learned more in 2 hours, within a group training session than in 4 months of 1-1 coaching I had received from a so called 'powerlifting coach' ………… Simply put – These guys are just the best. I'll be heading back soon for more help!"
Have you attended a Training Day or a Strongman Saturday?
If not, give it a shot. We give you a value far beyond the $20.00 fee that we charge for the day.
Don't believe me, believe the people who attend them!
We also have just introduced a Training Day/Strongman Saturday 5 Pack.
Both events are $20.00 each, but with the 5 Pack, you get 1 free.
5 visits for either event for only $80.00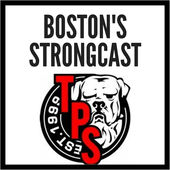 And be sure and check out the new TPS Podcast: Boston's Strongcast.
It's available on our site, iTunes and Soundcloud.
Read the rest of the newsletter too. We have some great information inside.
Vinceri vel Mori
Murph
and
TeamTPS
"The most important single ingredient in the formula of success is knowing how to get along with people."
Theodore Roosevelt
Two Seminars This Month: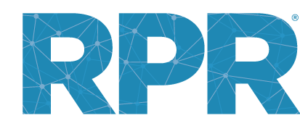 On November 11, 2017, my good friend J.L. Holdsworth and his cartoonishly fat neck will be here to teach the RPR Level 1 course.
If you've read my Coaching Logs on EliteFTS  you'll recall that I've written about this a few times.
I've been using RPR daily with some very good results.
I am moving better, I am in less pain day to day and I have shortened my training warmups by over 10 minutes.
I asked J.L. for a description of RPR to give you, and sent this:
RPR is the only system in the world where athletes and clients can utilize the system themselves to create massive, immediate changes in their performance and injury prevention.
This is why it is perfect for large team or group settings. Our world is broken with "rehab" people trying to create a dependency on them as practitioners. RPR gives the power back to the people as they can take care of their own bodies.
Come learn how to utilize this amazing system.
I think anytime that you can perform an effective modality on yourself, that is a win.
RPR is not just for people to do on themselves, if you are a strength coach, personal trainer or sports coach you should be here. Your clients and athletes will benefit greatly from it.
This course is capped at 40 people, and we are sure it will sell out.
Fast.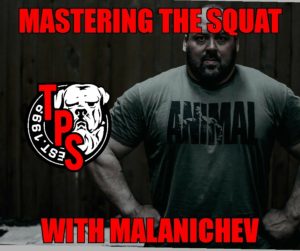 Join us at TPS on November 19, 2017 from 9:00 a.m. until 4:00 p.m. with Andrey Malanichev and Master the Squat.
This seminar is APPROVED for 6 ISSA CEU's and these can be applied for other agencies.
This one day seminar will include:
Lecture
Hands on coaching
Q&A
Every attendee will get personalized coaching from Andrey.
Limited seating available.
We anticipate this will sell out, so don't wait.
Only $119.00, and there are just a few spots left.
REGISTER HERE TO TRAIN WITH A CHAMPION
New Articles:
Articles from Kevin Cann:
My Self Analysis of Coaching After Raw Nationals
New Articles from Murph: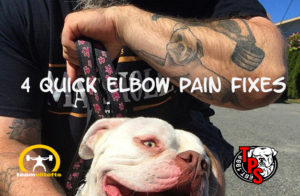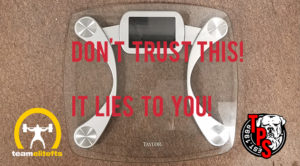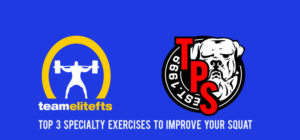 Top 3 Specialty Exercises to Improve Your Squat-VIDEO LOG
Video Log: Murph and Kevin Talk Programming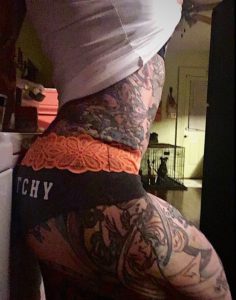 I've been lifting a long time, about 16 years, 11-12 of which I would call serious, and what most others would call obsessive. In that time, as I gained muscle mass, leaned out, and improved my proportions, I have increasingly been subject to questions from others at various points in the lifting spectrum…..beginners, advanced lifters, and even those I think are much better than me.
I hear a lot of the same things…..
How did you get such huge legs/traps/pecs?
I've been training for 6 months and nothing is changing.
I've done 8 rep sets, 15 reps sets, and super sets, and nothing works.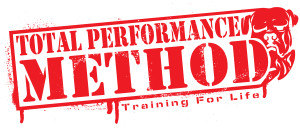 TPS Advanced Membership:
This is EXPLODING!
Why?
It works, and it is very affordable.
Here are a few comments from our Advanced Membership clients:
"I can't say enough good things about TPS Method Advanced Membership"
Michelle S
"Getting form and technique tips from multiple coaches on your videos is definitely worth the price of admission. Add to that all the responses to questions, being able to read and learn from other lifter's technique/questions and you're practically stealing from Murph!"
Shank
"I've been working with Kevin as part of the Advanced Membership program for 10 weeks and will be speaking on my experience through a powerlifting focused program. In the time Kevin and I have been working together my experience has been nothing short of outstanding."
Kyle J.
"I've been an advance member for about 6 months doing the powerlifting blocks.
Just PR'd in my first meet in 18 months and got first place in my division."
Maura W.
Our members LOVE it and you will too!
Do you train at TPS but get your programming elsewhere?
We've got something for you.
For less than you are paying now you can get your programming, access to our constantly evolving video library, access to our private Facebook page (where you can upload videos and get instant coaching, ask questions and more), sign in for open gym hours with our coaches to get HANDS ON FEEDBACK, and much more.
OR:
Do you need a program?
We've got that covered and more!
You can read all the details on our Membership page. 
Interested?
Shoot me an email now!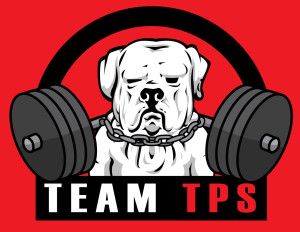 TeamTPS Athlete Updates:
Lots going on.
Strongman Saturdays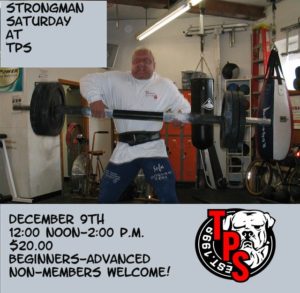 Due to the barrage of seminars in November, we will not have a Strongman Saturday this month.
BUT:
The next TPS Strongman Saturday is December 9,2017 at 12:00 noon and we are crushing the Axle Clean and Press.
The Axle Clean and Press is one of the most common events in Strongman competitions so you should know it.
The Axle is thicker than a regular barbell and that makes it hard to grip-your forearms and hands get stronger just by using it.
The Axle does not have rotating sleeves like a barbell and that makes it harder and more awkward to lift. This makes you stronger!
Even if you don't compete in Strongman, adding it in will make you stronger!
There are many more cool things about this event and the only way to find out is to be here for the next TPS Strongman Saturday.
Learn from the Pro's.
All welcome, beginner to veteran competitor.
Non members welcome too!
Come and learn from the Pro's.
TPS has been coaching Strongman for 18 years. Use our experience to get better at your sport.
You do not need to be a member to attend.
Bring a friend with you if they train elsewhere, we love new people!
Beginners are always welcome too!
No experience is necessary.
Drop in and learn, have fun and get stronger.
You can register for the next Strongman Saturday here
Please Arrive at least 15 minutes early to allow for registration.
Member Minutes:
Too much to list.
See the Member Minutes page here.
Training Day: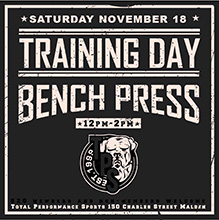 The next TPS Training Day is Saturday November 18th at noon and we are coaching the Bench Press.
The awesome thing about Bench Press day is after you have attended, when someone says "howmuchyabench", you can reply "more than you because I learned at TPS".
The Bench Press is a favorite of many for many reasons, but I think it is mainly because you get to lie down while you are working out.
Seriously though, I would argue that the Bench is the single most technical lift that you can do with a barbell. Many will say I am wrong and that it is the Snatch. To them, I say they don't know how to Bench.
I know how to do both and will tell you the bench has more going on than any other lift.
Attending this Training Day will show you how to:
Bench more
Use your lats to stabilize the weight
Shorten your stroke to press more
Use your lower body to press more
Arch properly
Root and brace
Where to put YOUR feet (tucked back or forward) to maximize your leverages
Where to position your elbows for the biggest press
And so much more.
Training Day is for BEGINNERS to ADVANCED lifters as well as those who compete or wish to compete. No experience is necessary.
If you use gear, bring it with you. We will teach you how to maximize its use.
Training day is the best $20.00 you can spend on a Saturday afternoon if you are serious about your training.
You do not need to be a member to attend.
Beginners to advanced lifters are all welcome.
Please Arrive at least 15 minutes early to allow for registration.