Perception.
Perception is everything.
Yours is different than mine.
That's ok.
Let's talk about TPS for a moment.
We have weekly team meetings and we discuss all aspects of the business and the environment that we have created here.
We are also always looking for ways to improve.
Perception is one of the things we talked about recently.
Let me explain what TPS is, not what you think it is (and no, I am not saying your opinion is wrong!).
TPS is a home, and always will be for those who love strength.
Simple as that.
We are a real gym, not a fitness center or a big box franchise that runs the latest fad class.
TPS is a place where those who want to train have a home, always.
We don't care what you do.
Strongman
Weightlifting
Kettlebells
General Fitness
Athletics
Crossfit
OCR Racing
Powerlifting
Or whatever it is that motivates you to be your best
As far as our coaching team goes, I have an expert on the team for whatever you wish to do in the strength world.
If I don't, I'll refer you to one I know.
Did you notice that when I mentioned Powerlifting I did not mention a federation,
or raw, raw with wraps, single-ply, multi-ply or whatever the other categories are?
Why?
Because it doesn't matter.
We are, always will be, and always have been a Powerlifting gym. (Strongman too!)
We are one of the oldest in New England and we plan to be here for a long time so that you have a place to train, no matter where or how you lift.
Outside of the Powerlifting world, pretty much no one cares about what we do.
We don't care either; meaning that we don't care where you lift.
All we care is that you do.
We want you to succeed, to hit PR's, to win meets.
So, why am I harping on this so much?
Our team feels, after talking to many members, that we are perceived as a multi-ply gym.
Well, yes we are. We are one of the few left around, anywhere.
We are a Powerlifting gym first.
How you compete is no matter to us. Only that you do. Are you seeing a trend?
One of the reasons we heard is that this perception is because the coaches compete multi-ply.
That also is true, but not entirely.
Some do, and some compete Raw.
Some lift APF. Some lift RPS. Some lift USPA. Some lift USAPL. Some lift SPF.
Some lift in more than one.
Some lift Raw and equipped.
Why?
Because we just love the sport. If you can call Powerlifting a sport….
We have also asked about why some don't get their programming done here.
The biggest reason that we have is because the coaches lift multi-ply and many feel that a multi-ply lifter cannot coach a raw lifter.
Or that your coach must be exclusive to the federation you lift in.
To that I say see the above.
We coach a Team of raw lifters that compete in multiple federations including USAPL, RPS and more .
As a matter of fact, Kevin has a crew going to USAPL Raw Nationals this month.
I'd love to know your perceptions on this if you are a lifter. Especially if you get your programming elsewhere.
I ask, not to get you to buy our coaching services, but we would love if you did; but to find out why you go where you go.
I'd also ask:
are you making steady progress
is your form/technique better now than it was 6 months ago
are you recovering from your training
are you missing lifts in your training
is your total as high as it should be for the amount of time and effort you have put into the program provided
If you've got a few minutes, please shoot me an email with the answers. Knowing them will help us make TPS a better place to train.
And, if you are interested in getting your programming here, you can always send me an email.
We've got the TPS Method for Powerlifting (with the Precision Powerlifting System in it), our Advanced Membership and more.
Read the rest of this page too. We have some great information inside.
Vinceri vel Mori
Murph
and
TeamTPS
"It is hard to fail, but it is worse never to have tried to succeed."
Theodore Roosevelt
We got picked Again!
TPS is one of the best things in Massachusetts!
Andrey Malanichev is Coming to TPS: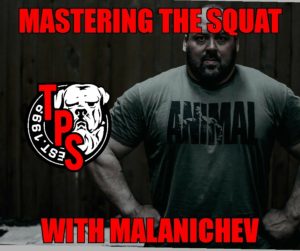 Join us at TPS on November 19, 2017 from 9:00 a.m. until 4:00 p.m. with Andrey Malanichev and Master the Squat.
This seminar is APPROVED for 6 ISSA CEU's and these can be applied for other agencies.
This one day seminar will include:
Lecture
Hands on coaching
Q&A
Every attendee will get personalized coaching from Andrey.
Limited seating available.
Only $119.00, and there are just a few spots left.
REGISTER HERE TO TRAIN WITH A CHAMPION
New Articles:
Articles from Kevin Cann:
Technique or Weight for Strength?
Calculating Accumulated Fatigue in Powerlifting
Technique or Weight for Strength?
New Articles from Murph:


Low Budget Coaching Log
5 Factors to Consider When Choosing a Program-Video Log
Training Guidelines for Law Enforcement Officers + Awesome Bench Press Assistance Video


We Got Kabuked
The Kraken Files: Depression and Anxiety-Deal With It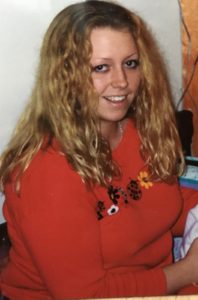 I don't know what's going on with Steph lately…. She has been turning in some high quality stuff, not the usual gibberish. Give this the once over. It's good stuff.
Sooooooo last month I promised a second part of the diet conversation, in which I'd get a little more specific about my personal diet, what I eat and when, etc., but like your parents telling you all about the Tooth Fairy…..
I LIED.
Instead, this month I am going to discuss something that is plaguing me currently
RPR Level 1 Certification at TPS: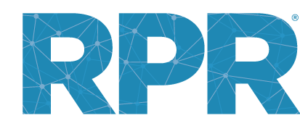 On November 11, 2017, my good friend J.L. Holdsworth and his cartoonishly fat neck will be here to teach the RPR Level 1 course.
If you've read my Coaching Logs on EliteFTS  you'll recall that I've written about this a few times. I've been using RPR daily with some very good results.
I am moving better, I am in less pain day to day and I have shortened my training warmups by over 10 minutes.
I asked J.L. for a description of RPR to give you, and sent this:
RPR is the only system in the world where athletes and clients can utilize the system themselves to create massive, immediate changes in their performance and injury prevention.
This is why it is perfect for large team or group settings. Our world is broken with "rehab" people trying to create a dependency on them as practitioners. RPR gives the power back to the people as they can take care of their own bodies.
Come learn how do utilize this amazing system.
I think anytime that you can perform an effective modality on yourself, that is a win.
RPR is not just for people to do on themselves, if you are a strength coach, personal trainer or sports coach you should be here.
Your clients and athletes will benefit greatly from it.
This course is capped at 40 people, and we are sure it will sell out.
Fast.
Finally!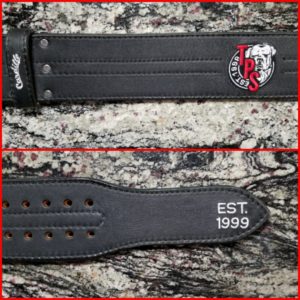 I've been waiting for this for a long time!
TPS is now offering custom, 100% leather, Made in the USA Power Belts.
These belts are AWESOME. They have a fully embroidered TPS Bulldog logo on the back and Est. 1999 on the lip.
They are made by our good friends at Cardillo USA and they are guaranteed for LIFE.
Cardillo makes the highest quality product you can get. I have belts that are over 20 years old and they are still like new.
Order yours at the Front Desk today.
$160.00
TPSMPL: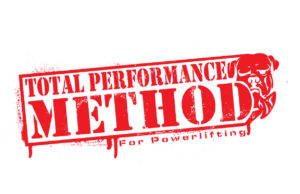 The TPS Method for Powerlifting is for if:
You need a coach
You want to compete
You want to train with a team of awesome people with similar goals
You are not making enough progress on your won
Need to make improvements on your technique
Are stalled in your current lifts
Are not recovering
Hired an Instagram coach
Want the most experienced Powerlifting coaches around
We have a few spots open right now. If you are interested in smashing more weight with better form and getting a bigger total, email Murph now.
TPS Advanced Membership:
This is EXPLODING!
Why?
It works, and it is very affordable.
Do you train at TPS but get your programming elsewhere?
We've got something for you.
For less than you are paying now you can get your programming, access to our constantly evolving video library, access to our private Facebook page (where you can upload videos and get instant coaching, ask questions and more), sign in for open gym hours with our coaches to get HANDS ON FEEDBACK, and much more.
OR:
Do you need a program?
We've got that covered and more!
You can read all the details on our Membership page.
Interested?
Shoot me an email now!
TeamTPS Athlete Updates: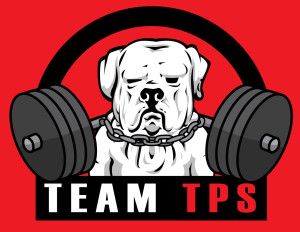 See what our sponsored athletes are up to this month here.
Strongman Saturdays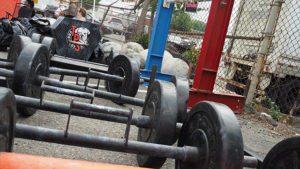 The next TPS Strongman Saturday is October 14, 2017 at 12:00 noon and we are lugging stuff around with the Frame Carry & Farmers Walks.
Carry heavy stuff!
Loaded carries are one of the best tools in your arsenal for:
Strength
Conditioning
Grip
Gaining muscle
Being badass
Learn from the Pro's.
All welcome, beginner to veteran competitor.
Non members welcome too!
Come and learn from the Pro's.
TPS has been coaching Strongman for 18 years. Use our experience to get better at your sport.
You do not need to be a member to attend.
Bring a friend with you if they train elsewhere, we love new people!
Beginners are always welcome too!
No experience is necessary.
Drop in and learn, have fun and get stronger.
You can register for the next Strongman Saturday here
or at the Front Desk the day of.
Please Arrive at least 15 minutes early to allow for registration.
Member Minutes:
The Member Minutes section is the place to let us tell the world about how AWESOME TPS members are. I can't do this unless you tell me about your accomplishments. When TPS first started, I knew EVERY member and I knew what was going on. We have GROWN and, sadly, I don't know every member. The interweb can fix this. Shoot me an email and let me know about your latest event, whether it is an upcoming event or something you have completed—5K's, triathlons, powerlifting, or anything sports-related. We want to let the world know. Now, on to this month's accomplishments:
Training Day: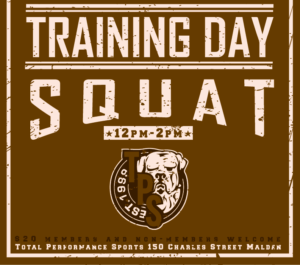 The next TPS Training Day is Saturday October 21st at noon and we are coaching the Squat.
Squatting is life.
Squatting is AWESOME.
Squatting makes you stronger.
Squatting is NOT dangerous or bad for you.
Let us show you how to:
Breathe/Brace
Root into the ground
Choose the optimal stance
Deliver the most tension and power
Be patient
Tips you didn't know
Fix issues your online coach can't
Squat MORE
And much more
Training Day is for BEGINNERS to ADVANCED lifters as well as those who compete or wish to compete. No experience is necessary.
If you use gear, bring it with you. We will teach you how to maximize its use.
Training day is the best $20.00 you can spend on a Saturday afternoon if you are serious about your training.
You do not need to be a member to attend. Beginners to advanced lifters are all welcome.
Please Arrive at least 15 minutes early to allow for registration.