The close of another year is upon us. When the new year comes it will mean that we have been in business for 18 years.
Wow.
TPS has had a lot of bumps over the past 10 years and at a few points we were literally days from going out of business.
When we were forced to move from the Vine Street location things were dicey. We had nowhere to go as we could not find suitable space and the clock was ticking.
Well, as I've said before, you can't beat a guy who won't quit. I'm no quitter and neither is my team.
We were fortunate enough to secure the current location in a HOT real estate market and thanks to all of our members who helped, we moved in just in the nick of time.
As we enter year 18 in business, I have feelings of pride, hope and believe it or not, excitement.
I've assembled an unreal team of skilled and dedicated people to make sure the business is operating properly.
We have a team of sponsored athletes who are going to be the ones to watch over the next few years in their sports.
We've got a loyal base of clients (YOU!) who are the best a business could ask for.
We are also starting to see new people who fit the TPS mold coming in and assimilating into the culture that we preach; STRENGTH.
This is the season of thanks, so I'll say it again.
Thank you to all everyone who is making TPS what it is.
Happy Thanksgiving everyone.
PS:
Don't forget to go to Elm Street Bakery in Everett and get your Ricotta Pie!
Murph
and
TeamTPS
"Do what you can, with what you have, where you are."
Theodore Roosevelt

Toys for Tots:


TPS has been supporting this charity since we opened way back when.
I always want to write something to get you fired up to buy stuff for deserving kids, but I am reposting something I already published as it says it all:
The Christmas season is pretty awesome. It is my favorite time of year, with the exception of whiskey time. I am fortunate enough to be able to get presents for my son at Christmas. There are many, right in your neighborhood who can't do that.
Imagine for a minute that you are a child with wide eyes and great hopes that Santa will bring you what you wanted for Christmas.
Now imagine that your parents got laid off or are barely able to put food on the table and they have a choice of keeping a roof over your head and feeding you or buying presents.
Christmas comes and you get nothing.
Not because you were not good, or because you didn't deserve it.
It's because not everyone is as fortunate as me (or possibly you).
Some families just can't do it.
Imagine being the kid who wakes up on Christmas morning to nothing or almost nothing under the tree.
Imagine being the parent of that child.
We live in the greatest country in the world and it is important that we give back some of what we have to those in need and who is more deserving of our giving than innocent children at Christmas?
This thought struck me many years ago and I decided to do what small part that I could to stop it. TPS has been a Toys for Tots drop off center for longer than we have been TPS! We started doing this when we were still a part of Rich Angelo's Karate Academy.
That is well over 15 years ago.
Each year we ask our members to step up and help too. Each year our members go above and beyond and even though times are pretty tough now, we are asking you again.
Please give whatever small or large gift that you can this year. We will have drop off boxes that will be stationed in the front lobby.
Toys for Tots accepts NEW, unwrapped toys or gift cards for boys and girls. Every little bit counts. If you can't afford a great toy, maybe you can afford a $10.00 gift card to a store.
We would also like to take a moment and thank the U.S. Marine Corps for all of the hard work they do at Christmas to make it awesome for needy kids.
Thanks in advance to all of our members for helping out.
This was written about 4 years ago and I just don't feel the need to re-write it.

Please go to the store and buy a new toy or a gift card and drop it in the TOYS FOR TOTS box in the lobby.
There is a child in your neighborhood who will get nothing unless you do.
TPS and the USMC thank you in advance.
The Kraken Files:
Batshit Crazy Steph is at it again.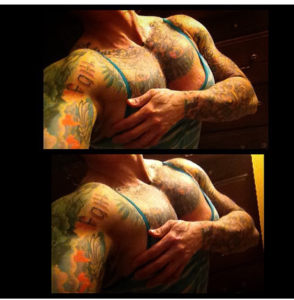 TeamTPS Athlete Update: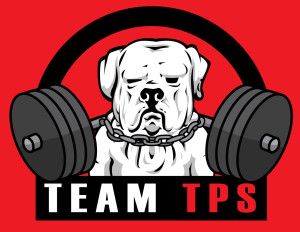 Read all the updates for December on our Athlete page.
New Articles:
Articles from Kevin Cann:
Corrective Exercises, Assessments, and the Psychology of Getting Stronger
Article from Murph:


80/20: Don't get fat
What's the Magic Bullet: Supplements Revealed
Suck, or be AWESOME. It's up to you
Strongman Saturdays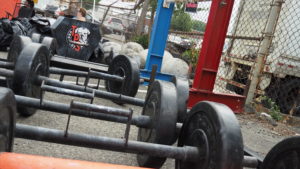 The next TPS Strongman Saturday, December 10th at noon and we are loading shit up and going for a walk
It's time for the Farmer's Walk and Frame Carry.
If you don't know the benefits of weighed walking yet, listen up:
Farmer's Walks and Frame Carries will:
•Get you STRONG-farm boy strong, Ironworker strong
•Improve your conditioning
•Give you a Hercules grip
•Make your ankles and knees bullet proof
•Make your torso and traps like steel
•Transfer over, and improve almost every other lift
Come and learn from the Pro's.
TPS has been coaching Strongman for over 16 years. Use our experience to get better at your sport.
You do not need to be a member to attend. Bring a friend with you if they train elsewhere, we love new people!
Beginners are always welcome to!
No experience is necessary.
Drop in and learn, have fun and get stronger.
Training Day: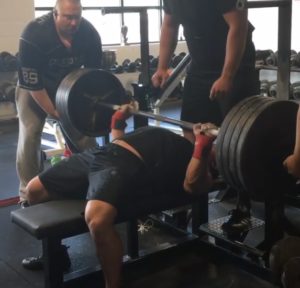 The next TPS Training Day is Saturday December 17th at noon and it is time to Bench Press!
The awesome thing about Bench Press day is after you have attended, when someone says "howmuchyabench", you can reply "more than you because I learned at TPS".
The Bench Press is a favorite of many for many reasons, but I think it is mainly because you get to lie down while you are working out.
Seriously though, I would argue that the Bench is the single most technical lift that you can do with a barbell. Many will say I am wrong and that it is the Snatch. To them, I say they don't know how to Bench.
I know how to do both and will tell you the bench has more going on than any other lift.
Attending this Training Day will show you how to:
Bench more
Use your lats to stabilize the weight
Shorten your stroke to press more
Use your lower body to press more
And so much more.
Training Day is for BEGINNERS to ADVANCED lifters as well as those who compete or wish to compete. If you use gear, bring it with you. We will teach you how to maximize its use.
Training day is the best $20.00 you can spend on a Saturday afternoon if you are serious about your training.
You do not need to be a member to attend.
Beginners to advanced lifters are all welcome.
Media Assault
I just did a pretty big piece for an upcoming issue of Men's Fitness on getting ripped.
I'll let you know when it is getting published.
Kabuki Movement Systems (KMS) Seminar:

Chris "The Mad Scientist" Duffin will be here September 16-18, 2017 to teach you some voodoo and some magic.
What you will learn:
How to coach and cue the core lifts based on operational mechanics vs. peripheral observation
How to use the core lifts and loaded movement patters as a full movement assessment
How to then modify and apply corrective movements for performance
Special exercises for developing weak areas or firing pattern issues
Innovative Re-patterning and soft tissue techniques with Kabuki Strength and Acumobility products
Mental preparation to achieve success as an athlete, coach, career, and life.
Velocity Based Training