I am going to be quick this month because it is busy here and you don't want to read 5000 words from me right?
TPS has lots of cool stuff coming up for you in the next few months:
Murph Beach will be fully operational
Chris Duffin is coming for the KMS seminar
The Roundtable Seminar is back
Awesome Camp is expanded
Learn to Bench Training Day
Conan's Wheel/Viking Press Strongman Saturday
The Malden's Strongest contest (with lighter weights for beginners)
The huge, top secret project we are working will be announced soon
And much more
I hope you check out some of the offerings we have coming for you and that you get your sunblock out 'cuz when the suns out, the gunz out at Murph Beach.
"It is no use to preach to [children] if you do not act decently yourself."
Theodore Roosevelt
Speech to Holy Name Society, Oyster Bay, August 16, 1903
Do You Want to Squat, Bench and Deadlift More?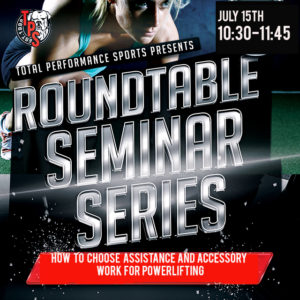 Pretty sure you do, so you'd better come to the TPS Roundtable seminar on July 15th.
The Roundtable seminar will be on How to Assistance Work for Powerlifting.
We will meet for a 90-minute open forum Q&A seminar where you will ask questions and we will give you answers.
We have done the Roundtable format many times in the past and clients love it. Even if you don't want to ask a question, you'll get a ton of information by observing.
We will review the best assistance/accessory exercises for the squat, bench and deadlift based on your questions. We'll also ask you questions to make sure we give you the best answer.
The best part?
It's only $20!
Come for the seminar, stay for Training Day after.
Who Will Be Malden's Strongest?
Did you register yet?
Are you worried that it's too heavy?
Well, we've lowered the weights so beginners can jump in!
On July 29th, we will be hosting the Malden's Strongest contest to benefit the Malden Housing Families charity, at Idle Hands.
It's like a mini Strongman contest.
Two events, then beer.
Events will be the:
Axle Clean and Press for maximum reps in 60 seconds
Axle Deadlift for maximum reps in 60 seconds
This event will be limited to 40 athletes in two weight classes each:
The entry fee is $40.00 per athlete. The fee is to cover the cost of t-shirts and trophies, AND the rest will go to the Malden Housing Families, plus any funds we raise the day of the show.
Trophies will be awarded for the top 3 in each class.
This is perfect for all of you who train at TPS but don't compete at anything, or even if you're a veteran athlete.
Sign up and have fun. It's an informal contest, meaning unsanctioned. Jump in and help us raise some money for Housing Families in Malden, a local charity for homeless families. Then stay and have a few beers and some food.
It is going to be a great day.
Thanks to our sponsors too:
Amplifying Performance
Geroge Ferrullo PC
ANC
MetRx
EliteFTS
Spud Inc
Bono Inc.
Pro Auto of Everett
We can't do it without them!
NEW WEIGHTS:
Lightweight
Women-under 150: 85 axle press/215 deadlift
Men-under 230: 200 axle press/ 335 deadlift
Heavyweight
Women-151+: 100 axle press/255 deadlift
Men-231+: 225 axle press/425 deadlift
TPS Method and Awesome Camp Schedule Changes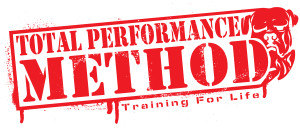 In an effort to serve all of you better, we are switching things up a little.
We will be adding a class on Monday and Wednesday at 5:30 p.m.
We will be moving TPS Method Conditioning to 6:30 p.m.
We hope to see you take advantage of these new changes.
Changes will take effect on July 10, 2017.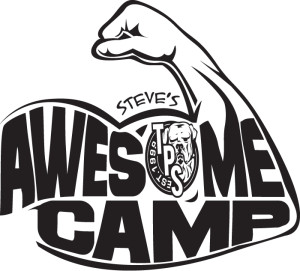 Awesome Camp is expanding in two ways!
1st: We are running it on Monday and Wednesday at 8:00 pm effective June 26th.
2nd: The Monday and Wednesday group is co-ed.
Please note: This is not like TPS Method. You must train in the group you have been assigned to unless you check with your coach.
New Articles:
Articles from Kevin Cann:
Strength vs. Technique


New Articles from Murph:
60 Second Fix: Overhead Press and Clean with Video
What's that Specialty Bar for?
My Quest for a 315 Bench Press
Specialty Exercises to Build the Deadlift-WITH VIDEO
Reverse Band Bench Rows: Video
Be Activated/RPR Follow Up: Video
I Wish I Wrote This
Dave Tate just wrote a BRILLIANT article on lifting.
You all should read this.
The Kraken Files: Coaching
Steph wrote a great one this month. There is some excellent advice from someone who has been there before you:
So this month I wasn't sure what the hell to write about….I can rant on and on about a variety of subjects but I feel like I probably should have an ACTUAL MESSAGE or pass on my actual knowledge from experience (not that there is much of that, let's be real here).
However, I started thinking about trends in powerlifting and some of the fad movements/ideas I see start to waft through the community, and decided this month I would discuss coaching, and when and how to go about getting one when the time is right.
Read the rest of the rant here.
TPS Advanced Membership:
This is BLOWING UP and for good reason.
It works, and it is very affordable.
Do you train at TPS but get your programming elsewhere?
We've got something for you.
For less than you are paying now you can get your programming, access to our constantly evolving video library, access to our private Facebook page (where you can upload videos and get instant coaching, ask questions and more), sign in for open gym hours with our coaches to get HANDS ON FEEDBACK, and much more.
OR:
Do you need a program?
We've got that covered and more!
You can read all the details on our Membership page. http://totalperformancesports.com/rates-membership/rates-membership/
Interested?
Shoot me an email now!
TeamTPS Athlete Update: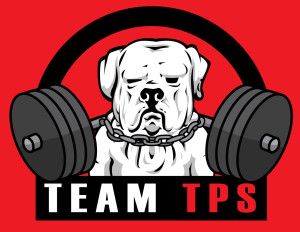 Jane "The World's Strongest Granny" Stabile just got back from APF Equipped Nationals in Florida.
We were hoping to see her PR in the deadlift (She did deadlift only).

Did you register Yet? Chris Duffin is coming.
You will learn a shitload.
We have a few spots left for this amazing and groundbreaking seminar.
Read all the details and register here.
Strongman Saturdays
The next TPS Strongman Saturday is July 8th at noon and we are giving you two events for the price of one!
Conan's Wheel and the Viking Press are on the menu.
The Conan's Wheel build strength in the:
Torso
Upper Back
Ankle/Knee/Hips/Will
It also has some tricks to make it work better for you.
The Viking Press is tons of fun.
It's a great pressing variation to add to your training too.
Two events for $20? Are we crazy?
Yup.
Come and learn from the Pro's.
TPS has been coaching Strongman for 18 years. Use our experience to get better at your sport.
You do not need to be a member to attend.
Bring a friend with you if they train elsewhere, we love new people!
Beginners are always welcome too!
No experience is necessary.
Drop in and learn, have fun and get stronger.
or at the Front Desk the day of.
Please Arrive at least 15 minutes early to allow for registration.
Member Minutes:
The Member Minutes section is the place to let us tell the world about how AWESOME TPS members are. I can't do this unless you tell me about your accomplishments. When TPS first started, I knew EVERY member and I knew what was going on. We have GROWN and, sadly, I don't know every member. The interweb can fix this. Shoot me an email and let me know about your latest event, whether it is an upcoming event or something you have completed—5K's, triathlons, powerlifting, or anything sports-related. We want to let the world know. Now, on to this month's accomplishments: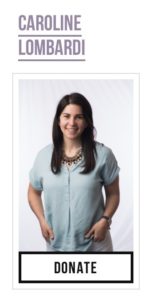 Caroline Lombardi will be kicking someone's ass.
I got this email from long time TPS member and all around AWESOME person, Caroline Lombardi:
Wanted to give you some info on the fight. The event is held by a group called Haymakers for Hope and all of the money raised goes to Dana Farber.
Training Day: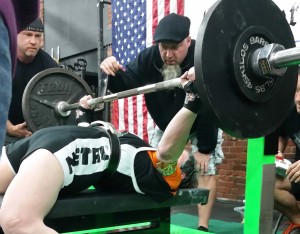 The next TPS Training Day is Saturday July 15th noon and it is time to Bench Press!
I would argue that the Bench is the single most technical lift that you can do with a barbell. Many will say I am wrong and that it is the Snatch. To them, I say they don't know how to Bench.
I know how to do both and will tell you the bench has more going on than any other lift.
Attending this Training Day will show you how to:
Bench more
Use your lats to stabilize the weight
Shorten your stroke to press more
Use your lower body to press more
Arch properly
Where to position your elbows for the biggest press
And so much more.
Training Day is for BEGINNERS to ADVANCED lifters as well as those who compete or wish to compete. If you use gear, bring it with you. We will teach you how to maximize its use.
Training day is the best $20.00 you can spend on a Saturday afternoon if you are serious about your training.
You do not need to be a member to attend. Beginners to advanced lifters are all welcome.
Please Arrive at least 15 minutes early to allow for registration.